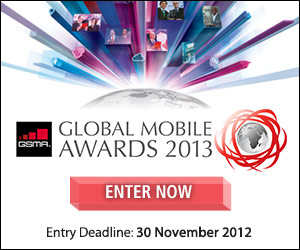 Perhaps EE knew things weren't going to go as smoothly as it had hoped when, on Monday, its Twitter feed, in reply to a question about pricing, let slip that prices would be announced "tomorrow" [Tuesday].
This was the first anyone knew of it and as a result the operator was forced to quickly move to confirm that, yes, it would be announcing its pricing "tomorrow". No big drama in the grand scheme of things, of course, but a slip in the news management that has served EE pretty well to date.
Granted, its 4G Britain website had not exactly brought the avalanche of business and public support that it had appeared to expect, but its public launch, and then the news that iPhone 5 would only support LTE on the exact frequency it was deploying in, brought plenty of good column inches
There was a sense that we were about to see something genuinely different. Some of this was fuelled by EE's own messaging as had lobbied Ofcom, and the wider public, in favour of being allowed to launch LTE before other operators. Such would be the benefits of LTE to UK plc that it would be remiss of Government not to let EE go ahead as quickly as possible. Businesses and consumers would extract great benefits from LTE. It would be a game changer that would only benefit society and the economy.
And then it released its pricing details: a minimum tariff of £36 per month with a 500Mb data cap, moving up to a 8Gb data cap for £56 per month. That didn't look exactly game changing. Many were quick to point out that unlimited 3G data was still available on T-Mobile for a similar price to EE's capped 500Mb tariff. What would possess people to move to LTE for either considerably less data allowance, or for considerably more money?
EE clearly felt this response was irrational. It said it had priced its bundles to the level of current usage. People simply don't use more than their current limits, it said – and if they do there are the 6Gb and 8Gb packages available.
An EE response to Mobile Europe said, "The average data use on Orange Panther at £36 is 400MB - and on our unlimited T-Mobile Full Monty tariff, the average use is just 1GB, with only the top 10% customers averaging 6GB."
In essence, the operator was asking people to pay for speed, not volume. LTE would enable people to watch the same videos, download the same web pages, upload the same photos to Twitter – just do it all a lot quicker. The overall volumes of data wouldn't change, it's just we'd be shunting the packets about a lot quicker.
Back came the response, but with this extra time we've saved, won't we respond by watching more videos, or viewing more web pages, or uploading more photos – thereby shifting the volume meter up? And anyway, you told us LTE would be a boost for Broadband Britain, clearly anticipating new models of behaviour being enabled by faster speeds. So what became of that?
And EE said (again, I'm quoting from a note sent to Mobile Europe that was no doubt distributed elsewhere): "Data use may increase with 4G given its faster speeds, which is why we've designed our plans to meet the data needs of a broad range of customer types - there is a plan for everyone. And for absolute convenience, all 4GEE plans include BT Wi-fi at no extra cost, providing on-demand access to millions of wireless hotspots across the UK."
People will make their own minds up, of course, when they stand in front of a sales assistant, or website, and decide if they want to be paying for speed. One proviso, EE now has 21Mbps HSPA+ rolled out nationwide. No doubt much of that is planned to go DC-HSPA giving 42Mbps peak rates. That, under a flat rate unlimited 3G plan, will be pretty attractive. It will be interesting to see what tariffs EE, or Orange and T-Mobile, put DC-HSPA under. In France, for example, SFR is mareting DC-HSPA as "Superfast Broadband", and marketing it under the same tariffs it will use for LTE.
One of the results of the back and forth between the press and EE is that other elements of EE's packages were left ignored. I have been writing for years that operators could sweep up easy incremental income by providing an automatic, synched, back-up service for content and contacts. With Clone Phone, EE has finally taken a step towards that. There is a danger the time has now passed for operators to play in this space, that Google Drive and Apple's iCloud have already got this stitched up, but I wouldn't bank on it.
The other interesting thing is the expanded film partnership that offers users a free film a month. This sort of content-related offer, something that makes sense of LTE (if a user were ever to actually use LTE to watch or download a film) from a user perspective, is quite controversial in mobile circles. But as data from SK Telecom might hint, it can work. It's also a good tie-in with EE's fibre offer as well, of course.
The WiFi roaming deal with BT is also a change, and one that could go places when we see EAP-SIM authentication make the log-on process a lot smoother for users.
Finally, on pricing, there was a shared enterprise data plan. Shared plans are something that LTE was also supposed to enable, given that it offers a lower cost per bit for operators, enabling them to play with the economics of offering more connected devices for a single subscription. EE has not offered this at the consumer level, though. To take France's SFR again – a multi-SIM offer under the same subscription is on offer.
So although there is some innovation from EE, there is a possibility that by striving for simplicity it has left some room for innovation for the operators to follow. If you want to see some examples of what they could do, then read the piece posted on Mobile Europe today by Openwave Mobility's Chris Goswami.
Meanwhile, pricing aside, Vodafone has given advance notice of how it intends to play by distributing a spoiler release today that lays out what it sees as its competitive advantages around LTE. In brief, these are: increased in-building coverage as a result of better penetration through operating at 800MHz; better broadband overall as a result of fat backhaul networks operating over its fully owned ex-C&W fibre; and a better and faster core network. Just a couple of points here.
Ofcom could be embarrassed by Vodafone seeking competitive advantage by advertising the benefits of 800MHz spectrum over EE's 1800MHz. When Vodafone and O2 wanted to refarm 900MHz spectrum for 3G, Ofcom said that the operators would not gain significant advantage over operators at and 2100MHz. Now we see Vodafone making a thing of having better indoor coverage at 800MHz than EE does at 1800MHz. Both positions cannot be right.
Incredibly, Vodafone is seeking differentiation (at a consumer level) around its core network. This is possibly a dig at O2's well-publicised issues with its central user database, and move back to "classic" HLR as a result. But it does open up the way for a whole new line of advertising: "Our MME is better than your MME" etc. Techies of the mobile network, rejoice.
Speaking of techies, it may be worth noting the volume of stories around network optimisation, or automation, on ME over the past week. We've had a story about increasing outsourcing of optimisation, SingleSON from Huawei, automated capacity planning from ZTE, and more optimisation from Arieso.
If we ignore the fact that Huawei and ZTE seem to be incapable of not synchronising releases, you can only assume that the issue of increasing automation in network optimisation is rising up the operator radar (or at least up the radar of their suppliers). When we talk of a supposed lack of innovation in pricing, then we need to be aware that the networks have to be able to monitor and manage their networks to be able to offer the sort of quality, speed, and application-based pricing that might open up new revenues.
How they plan, tweak, monitor and manage their networks, and use the resulting network data, is a key part of that, as are things like increased investments in DPI – another story to hit Mobile Europe this week. So you see… it all joins up in the end.
Keith Dyer
Editor
Mobile Europe