This month sees the launch of Turkcell's first high-tech smartphone, the Turkcell T40, which is based on a modified Google Android interface with numerous handpicked features including NFC, Wi-Fi offload and HD sound.

The device, which was code-named "Gebze" when it was first announced at Mobile World Congress in February, operates on Android 4.1 Jelly Bean and includes special signature Turkish visual and sound design touches.
The Turkcell T40 displays unread messages, missed calls and emails on the lock screen, while the HD sound feature uses dual-microphone technology to detect and filter out background noise as well as SRS-certified surround sound technology.
Running on a Qualcomm 1.2 GHz dual-core processor, the handset also includes a four-inch screen, a front camera for video calls, a 5 megapixel flash back camera with Zero-Shutter Delay and Face Recognition built in.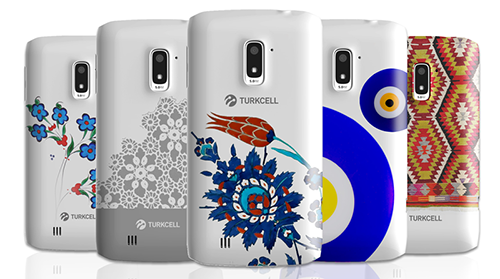 "Turkcell has sold nearly 1 million T-series smart phones, thereby contributing 500 million TL (€187 million) to the economy. Now we are taking this goal even further with Turkey's first Smart phone developed by Turkish engineers," said Turkcell's CEO Officer Sureyya Ciliv.
"With a special interface designed according to the habits of Turkish users, and a price that gives everyone the ability to access Turkcell's rich mobile application world, users will be one step ahead, and able to reach information anywhere at any time."
Ciliv added that Turkey has "one of the world's best mobile communications infrastructures" and "should be able to develop high-tech smartphones with our local and human resources".
The new smartphone was developed by Turkcell's R&D base Turkcell Technology.
Last month, Deutsche Telekom announced it was launching its own smartphone, the SiMKo 3, which features the world's first secure OS kernel.