Webinar – 5G Roaming Security Evolution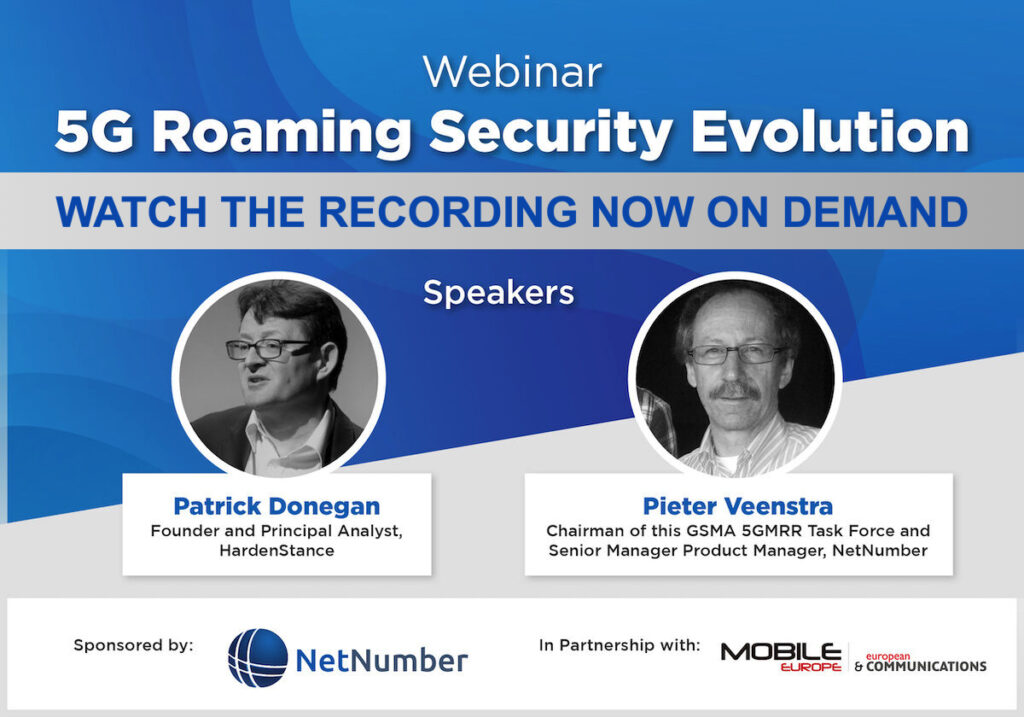 The GSMA's 5G Mobile Roaming Revisited (5GMRR) Task Force has recently released Phase 1 of its latest guidelines for the new 5G roaming connections. Watch Patrick Donegan, Founder and Principal Analyst with HardenStance, and Pieter Veenstra, Chairman of the GSMA 5GMRR Task Force, as they present and discuss the background to this work, the implications of the Phase 1 work, and the road ahead in terms of the 5GMRR Task Force's ongoing Phase 2 and Phase 3 documentation.

Among the issues that are addressed in this webinar:

Why GSMA is revisiting the implementation of 3GPP standards for 5G SA Roaming.
5GMRR Phase 1: the concluded solution for Bilateral 5G SA Roaming Connections.
5GMRR Phase 2 and 5GMRR Phase 3: the ongoing work in 2022 with the solutions for Roaming Hub, Hosted SEPP and Roaming Value Added Services.
By registering, will also receive the link to a new HardenStance White Paper addressing the subject matter of the webinar.
Speakers
Patrick Donegan

Founder and Principal Analyst with HardenStance