ON DEMAND: 5G Site testing including latest real world challenges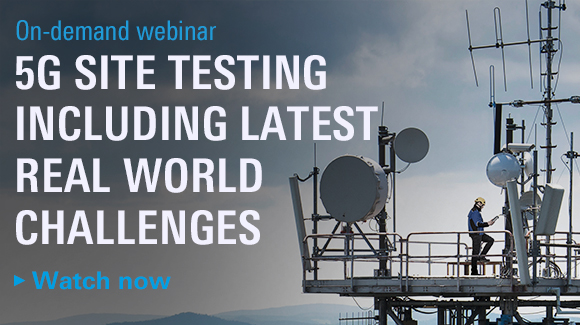 We would like to invite you to a free 5G site testing webinar by Rohde & Schwarz about 5G site testing including latest real-world challenges.
Our webinar will highlight the importance of 5G site testing, how it provides the end-user with the required QoE as well as keeps 5G emissions below the limits.
Join our experts for an insight into 5G site acceptance scenarios, the essential KPIs, test techniques featuring state-of-the-art tools – and more.
Enjoy the webinar!
Speakers
Manuel Mielke

Manuel Mielke

Manuel Mielke discovered his passion for radio receivers while sitting in a Vodafone drive test van for several months, running network scans with scanners from Rohde & Schwarz. This was during his studies at the University of Applied Sciences in Regensburg, Germany. Today – an electrical engineering degree with a major in wireless communication and a stint at antenna specialist Kathrein later – Manuel finds himself "driving" the R&S scanners: as Product Manager Drive Test Scanners, he defines and shapes their specifications to help customers quickly and efficiently introduce new radio network technologies and features.

Peter Busch

Peter Busch

Peter Busch has been working in the field of RF test & measurement for 24 years and has been involved in mobile network optimization from the beginning. He started his career as a service and application engineer in the German Rohde & Schwarz sales organization and then moved on to work in the Rohde & Schwarz system department, handling production test systems for mobile network equipment. He was also responsible for sales in Europe, Middle East, Africa and Asia.