Tecnotree's Shubhangi Chowdhury says Big Data transformed communication service providers (CSP) into digital service providers (DSP) – what's next?
Over the past decade, telecoms have evolved digitally across multiple fronts; revenue streams, infrastructure, customer satisfaction criteria, partner and collaboration models – all are almost unrecognizable from their 2010 iterations.
And the change shows no signs of abating – according to a 2015 McKinsey survey, telecom comes second only to media regarding sectors expecting moderate or massive digital disruption over the coming years.
Perhaps one of the biggest digital journeys has been the move from voice to broadband, then to data streaming, and now to digital services. This has not only reflected the changing needs of users, but also redefined the attributes of the whole market; characterized by a growing emphasis on data.
From its role in defining customer needs to adjusting business priorities, data has emerged as one of the most influential components within the communication service provider (CSP) ecosystem.
Driving the change from CSPs to DSPs
Data is the reason the term "CSP" is now defunct when referring to operators – they are now digital service providers (DSPs). Think about what the average person does with their phones nowadays; mobile ecosystems are now flooded by zettabytes of data from a multitude of different digital services including network elements, subscriber data, customer care records, vendor records – the list is endless.
The growth of IoT (Internet of Things) has also contributed to this change. The world already has more connected devices than humans and each one generates a wealth of data; both intermittent and continuous.
As technologies like 5G continue to open the door to future IoT innovations, these data points will only grow, as a result of low-cost computer chips and evolving networks, almost anything will find itself converted into an intelligent device; further increasing the shift to DSP.
Dominance of the cloud is another contributing factor. A major concern for CSPs used to be the costs associated with big data initiatives and building out an analytical division. But with the move to the cloud, data storage is easier and cheaper, open source analytical applications can help to reduce costs and APIs now integrate disparate data sources
Creating new business opportunities
Together, these developments present a monetization opportunity because better insights and analysis of the increased amounts of data can offer huge value to organizations. For example, retailers can work with operators to produce more targeted promotions and store openings, based on an enhanced, data-driven understanding of consumer habits.
The raw material can also contribute towards increased productivity, whilst also allowing companies to unlock new opportunities for themselves and their customers – in fact, 83% of communications companies agree that big data has the potential to provide a significant source of value to their business. This can happen in a number of ways
Boosting customer experience – Creating a 360-degree view using user data can help operators create offers based on customer's buying habits and improve product features. For example, big data can help collect real-time customer satisfaction information via social media listening or Voice of the Customer analysis in order to address a specific customer complaint, or at the entire subscriber base level, to detect macro customer themes.
In addition, by analysing a greater breadth and depth of data – whether gathered internally or externally – businesses can gain more insight into their customers' wants, needs, and expectations. Operators can now, for example, get feedback about a new product launch, a major brand announcement, or a simple network issue, while customer journey analytics can be used to take a broader viewpoint of issues and drill-down into multiple aspects of the customer journey.
Analytical models
Furthermore, analytical models, such as segmentation, can also improve customer experience by identifying the most valuable customers who would benefit from dedicated treatment and better services – whilst also identifying the ones at risk of defecting. Once discovered, DSPs can formulate a data-driven strategy to deliver on their needs —providing them with an improved experience that can earn back their loyalty.
Real-time Issues awareness – Data accumulated through third party integrations can help produce root-cause analysis and detect defects in near real-time. Alternatively, it can bring to light issues in the supply chain and inventory. Smart organisations are using real-time insights from big data to help address these challenges by analysing how and when consumers are using their different devices; this makes it much easier for operators to identify pressure points and areas that might be vulnerable in an infrastructure or framework.
Data insights can also be used to drive effective decisions at the end consumer level to help CSPs optimize their network resources and minimize their network capex/opex. The insights gathered can be used to guide customers on their usage habits – for example, advising them to avoid bandwidth-consuming activity at certain times of the day to improve the utilization of network resources – or alternatively, work alongside data mining algorithms for fraud detection by tagging fraudulent customers and suspicious behaviour in almost real-time.
Catalyst for a new approach to culture and business
Operators traditionally utilised a top-down approach in using data to support business strategy; starting all analysis with a business question that the data would hopefully solve. For example, they may start with an initial belief that fraudulent transactions are a serious problem and to test this, would choose some representative customer profiles and carefully follow their transactions to be certain which are fraudulent and which are not.
However, a top-down approach often fails to highlight the need for innovation and disruption which the operator's eco-system desires.
The bottom-up-approach makes data the focal point, working up into multiple possibilities often reveals several ignored pain points and can possibly lead to that single huge innovative disruption. Ideally, a bottom-up-approach starts with mining existing customer data that can provide useful information about them and, in turn trigger corresponding actions.
Figuring out the best fit
Some of the information that can be gained from these records includes call centre request recurrences (indicating requests that cannot be addressed by portals), contract lengths to help with churn prediction and prevention, and subscriber types to aid in segmentation and activity focus.
As more data is now available to DSPs, it is now better to focus on the data itself and figure out the best fit. In addition, machine learning, analytical data visualization tools, and advanced AI have changed the telecoms space from one that had traditionally been focused solely on data collection and limited analysis to something new: full-scale systems of intelligence that can be the foundation for successful and unexpected innovation.
However, no matter how smartly crafted, a data strategy is incomplete without a data-oriented culture to support it. Harnessing big data was often the responsibility of a specific division and these silos were often hard to penetrate, both in the horizontal and vertical tiers of an organisation.
However, the new approach to data and shift to a DSP model means telcos now have a different perspective; with all units driving themselves interchangeably and treating data as an asset not a by-product.
In conclusion
Big data has and will continue to shape the telecoms industry in different ways. The latest trends suggest that IoT projects, allied with the higher capacity and low latency support of 5G networks, will continue to shape the dimensions of big data analysis.
With estimates that one million 5G (IoT) devices will be able to fit in a square kilometre, DSPs will have the ability to track and quantify even more potential touchpoints – leading to even more readily available information about their customers, products and internal systems armed with agility and implementation efficiency. As a result, DSPs will become holistic entities in a diversified ecosystem, harnessing big data accentuated by AI, automation, IoT and more to create the next wave of industry innovations.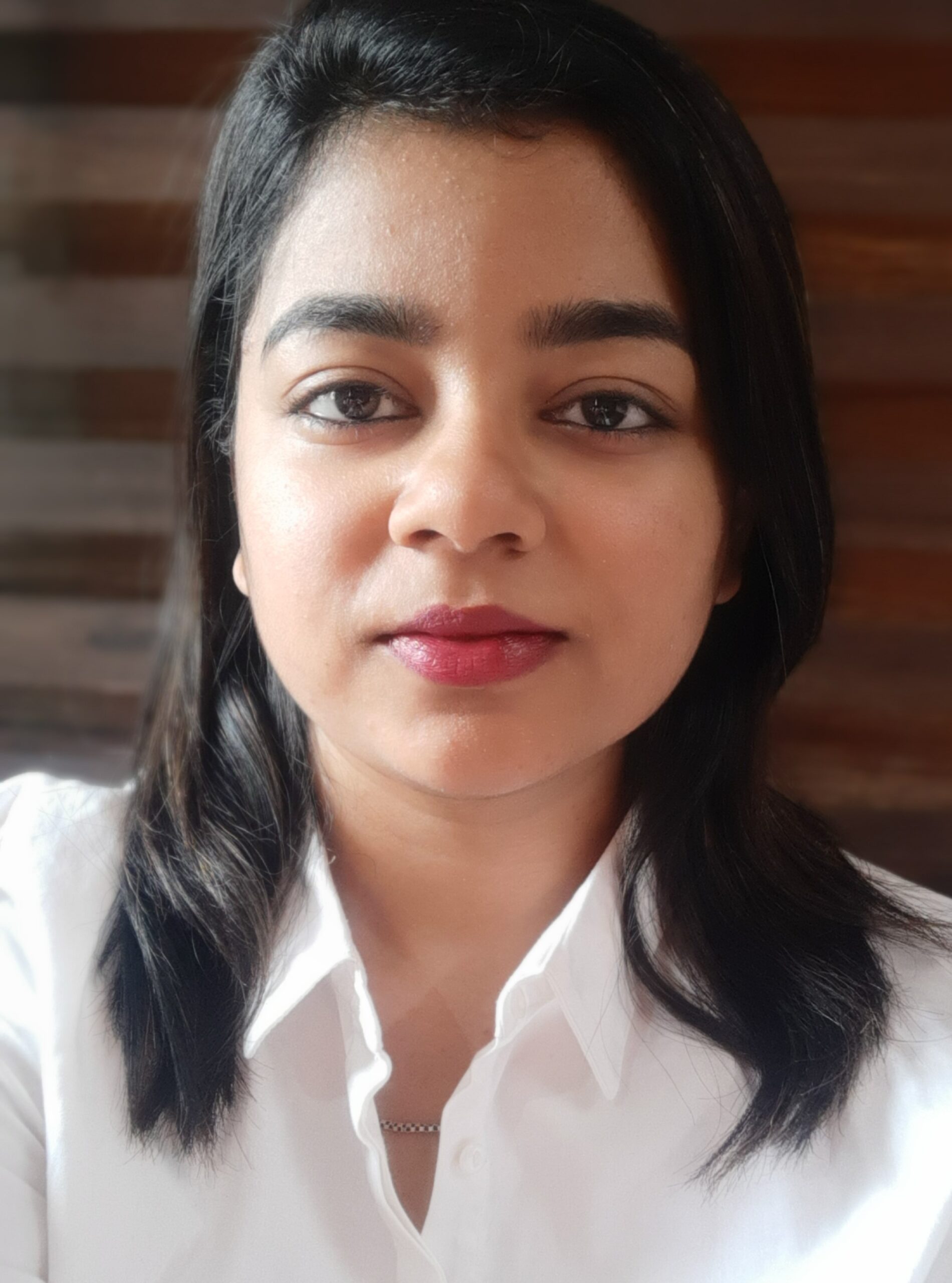 * Shubhangi Chowdhury is a Solution Consultant at Tecnotree, with her role focusing on Pre-sales Management and Product Portfolio. She carries a multi-faceted consumer consulting experience in the telecommunications market and has passionately undertaken to deliver industry-tailored business solutions for major telco players. She holds an MBA in Telecom Management and is enthusiastic about data driven strategizing, tech-adoption and optimization.