Scott Petty has been CTO of Vodafone UK since February 2018 and at the company for over 11 years. Prior to becoming CTO, he was Group Enterprise Technology Director. He spoke to Annie Turner.
Inevitably the impact of Covid-19 is the initial topic of conversation. Says Petty, "We have achieved things we'd previously have thought impossible. We had to move to 100% remote working for all our engineers and operational staff. With the exception of a handful of key security and NOC [network operation centre] staff, we are running the network 100% from people's homes."
He isn't just referring to the day-to-day stuff either, but also, "Some scheduled operational changes such as lifecycle management and big upgrades".
A measure of how well these new operational practices have worked is that once the pandemic has receded, they could have longer term implications concerning the number, function and location of buildings needed by the operator, as well as for network design. Petty muses, "Maybe instead of having two full redundancy centres in case of a network failure, we could have one with the other contingency fallback being remote working by staff."
Being prepared
Given the scale, scope and speed of this undertaking, how did Vodafone do it? The short answer is prescience and preparation. Petty says, "We were fortunate in tracking Covid-19 from its early days when Wuhan [where the outbreak began in China] shut down.
"We looked at the impact on supply chain there, then looked at every division of Vodafone and what it could mean. Then in January we trialed some teams working from home for a day. Then in February that extended to all teams for two days to figure out how it could work and what was needed."
Petty says those days were invaluable for making adequate preparations and understanding what was needed. This included doubling the capacity for the NHS 111 advisory service, which Vodafone UK runs, so that it could deal with 2,400 calls simultaneously, and expanding the capacity of a government call centre, which was expected to experience peak traffic as people applied for state aid.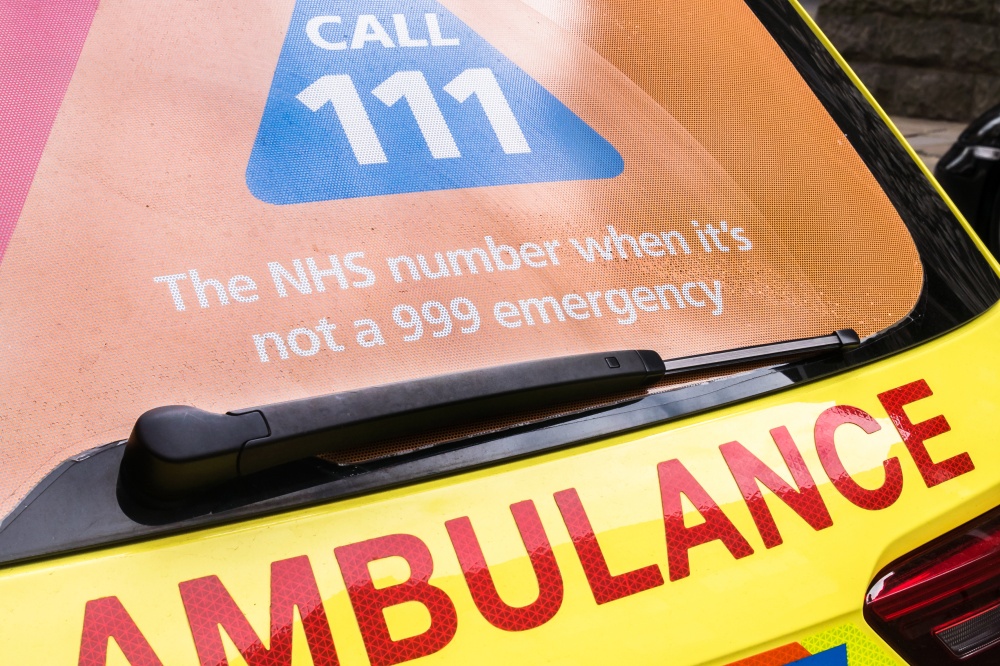 In addition, all the CTOs across the Vodafone Group were in touch with the CTOs in Italy and Spain, countries which were ahead of the rest of Europe regarding the spread of the virus, and they were able to provide valuable insights.
The week before lockdown (which began on 23 March in the UK), 50% of the company's employees worked from home to check the right capacity was in the right places and that Vodafone had got its process models right. For some staff, such as those who work in retail and contact centres, and network engineers, this was a completely new way of working.
Lesson and changes
What did Vodafone learn from this experience and what would it do differently now? Petty says that when testing its business continuity plan (BCP) the company quickly realised it had only half the number of laptops required for retail and contact centre staff (all others already had laptops), but it had time to address the issue. He says the aspect the company could have focused more on, with hindsight, was fine-tuning connectivity to employees' homes, ensuring their Wi-Fi was working optimally and that they had everything they needed.
"Some changes from this period will become the way we work," he notes. "People who previously didn't accept remote working will now: when you just have some people working from home one day a week, say, it's hard to see how effective it is, but it provides more flexibility and options."
He adds, "For instance, contact centre staff normally come into a place of work and do an eight-hour shift. If they continue to work from home they can do a three- or five-hour shift, perhaps.
"Petty says Vodafone is acutely aware that getting rid of commuting has a "massive" environmental impact, as well as saving people the time, money and stress involved in travel, but he emphasises that not everyone is suited to homeworking and especially not all the time. Another issue for many is the lack of workspace at home and everyone agrees that digital exchanges are not a complete replacement for face-to-face engagement.
Business not as usual
The second remarkable aspect of Vodafone's response to the crisis is that the network has proved more than equal to what has been asked of it: mobile Internet traffic has increased by 30% and mobile voice traffic by 42% – the sort the sort of growth the operator would normally expect over the space of a year.
However, volume was not the only issue. Petty explains, "The shape of the network changed as people started working from home. The hotspots shifted, for example, away from central London to the suburbs close to the M25 [the motorway which rings the capital].
"There were spikes in different kinds of traffic. In the early days, voice traffic rose by 50% as people bombarded call centres run by Vodafone, such as the NHS 111 emergency line and other government departments." Vodafone also runs contact centres for travel companies and airlines, which likewise were inundated with calls from people needing to book or change travel arrangements.
He continues, "After something like two weeks, we reached the 'new normal' and things stabilised, so we are now looking at rises in traffic of 2% or 3% daily, which is a still a lot, but it's not 'panic stations'."
Vodafone's business customers were facing terrific upheaval, too, as those that could switched their employees to homeworking. Petty says, "Every company is different in terms of emergency business capabilities, and their business continuity and disaster recovery plans. Many did not have the right capacity in the right places and, in particular, we needed to ensure that critical infrastructure – such as for hospitals – had enough capacity, fast. For the time being, we waived the usual process of purchase orders and so on and just got on with it." Vodafone has now arrived at the 'new normal' for business customers too.
Network performance
Petty says, "We are very pleased with the network's performance". Through investing billions of pounds, the operator has built a converged core – RedStream – over the last five years. It is virtualised, and built on optical and IP technologies, relying on rerouting and massive in-built redundancy to keep the network running, even if parts of it fail.
That also means capacity can be switched from one part of the network to another as required and, of course, as Petty stresses, all with the right levels of security and management, which are critical. The network has been developed with 5G in mind, and so has enough resilience and flexibility, and will be upgraded from 1Gbps access and a 10Gbps core to 10Gbps access and 100Gbps core.
Going cloud-native
The plan is to move to a cloud-native (containerised) infrastructure and Vodafone Group took a big interim step towards that goal in April when it announced that, working with VMWare, it had completed the roll-out of network virtual infrastructure (NVI) across all its European businesses – 21 markets in total.
This means Vodafone has a single digital network architecture across its European markets, which, according to the operator's own internal analysis and reporting in March, enables the operator to design, build, test and deploy next-generation functions more securely and around 40% faster.
Petty observes, "We're about halfway through our journey to being cloud-native. The first step was virtualisation, then virtualisation with some orchestration, which is where we are now, and then we'll move on to containerisation and orchestration."
He says the collaboration with VMWare is "critical for 5G standalone with very useful management tools". The move to containerisation is probably 18 months to two years away, depending on some legacy technologies, for example how fast the 3G network is closed down and its spectrum recycled.
In the RAN
The UK has also been at the vanguard of Vodafone's wider pioneering work regarding the radio access network (RAN), which accounts for about 70% of mobile networks' infrastructure, through the OpenRAN initiative. This is part of the Telecom Infrastructure Project (TIP), which was started by Facebook in 2016 to reduce the cost and complexity of access equipment.
In October 2019 the operator announced it had initiated the first European trials of Open Radio Access Networks (OpenRAN) in the UK, building on what it had learned from trials in Turkey and South Africa. The UK trials were so successful that less than a month later Vodafone Group launched an OpenRAN tender across its entire European network.
Petty says that in the RAN it had become less and less possible to swap components for those from another vendor and, "We cannot deploy 5G non-standalone on different vendors' 4G, therefore the move to more openness. We are also constrained in our choice by geo-political concerns." This is a diplomatic allusion to the ongoing international row surrounding Huawei and security issues, among other things. He concludes, "We need a bigger ecosystem of vendors."
Supply chain concerns
He stresses that Vodafone UK has no Huawei equipment in its core network and that swapping out Huawei equipment is eminently "doable" over a reasonable amount of time, say five years. However, he reiterates that if the operator is obliged to strip out equipment from the Chinese vendor more rapidly, "It would cost hundreds of millions of pounds."
Petty also points out that if Western markets are closed to Chinese equipment makers, which contribute massively to R&D across Europe, the worry is that, "Then we could all go back to different parts of the world and have different equipment for different places like 15 years ago. Scale is critical because otherwise everything is more expensive."
He says Vodafone UK is working with various authorities "to strike a balance and create a model. The fragmentation of the industry into geographical zones would be detrimental to everyone, no matter where you are in the world." Those authorities include the UK's Department for Digital, Culture, Media & Sport (DCMS), the telecom regulator Ofcom and Government Communications Headquarters (GCHQ), the UK's intelligence and security agency.
A shifting centre of gravity?
Much has been made in some quarters of the 'Germanification' of the Vodafone Group after it acquired Liberty Global's operations in Germany, the Czech Republic, Hungary and Romania for €18.4 billion last year. What did the UK's CTO make of that? Sounding unmoved, Petty says, "The German market is very different from the UK, more federal, and the UK has much better wholesale arrangements. We are very pleased with the performance of our [fixed] broadband."
Vodafone UK has a long-standing partnership with alternative fibre infrastructure supplier CityFibre, which is backed by Goldman Sachs, and Petty adds that his company has a good relationship with Openreach, the access branch of BT. He says that Vodafone "wholeheartedly embraces convergence, from our converged core to bundled products, such as family propositions, and convergence between fixed and mobile infrastructure and services."
He notes that satellite is also coming into play for the public, as well as so-called over the top and streaming services: in March Vodafone announced it had invested $25 million (€23.07 million) in Texas-based satellite manufacturer AST & Science's space-based network, becoming the lead investor, alongside Japan's Rakuten Inc. The venture plans to provide mobile connectivity from space to boost 4G and 5G coverage – and here's the real kicker – without users needing a specialised handset.
In December last year, the UK operator announced that the Vodafone Together package would now offer unlimited fixed broadband, unlimited mobile data and Apple TV 4K from £54 (€62) a month, as well as Apple TV+ and BBC iPlayer, ITV Hub, All 4 and My5. However, Petty is keen to stress that although Vodafone's game plan is to offer converged services, it recognises that a minority of customers do not want to buy bundled products and services, and this minority must be catered for.
Leading the IoT charge
Petty says that Vodafone's global IT platform enables it to offer "a really exciting and broad range of business". For instance, it has 100 million connected IoT devices, and recently added new technology to support NB-IoT and to better tune and manage IoT traffic flows.
In November 2019, Vodafone, the world's biggest IoT service provider, acquired German developer Grandcentrix and thereby extended its value chain in the multi-industry sector. Grandcentrix's Cellular Twin IoT solution is acknowledged as one of the fastest low-cost ways to digitalise and network almost any product or application in high volume (100,000 units and up), including for doors, soap dispensers, elevators, power tools and industrial machines, to name but a few.
In April this year, Vodafone signed an IoT roaming agreement with Deutsche Telekom, Swisscom and Telia Company. Petty reckons that, "5G will lead to a massive explosion in IoT infrastructure as a service [IaaS] and allow us to provide greater coverage with the cost of carrying traffic much lower."
Covid-19 restart
So what is Petty's single most immediate concern? "Keeping our field engineers safe" is his instant reply. He is referring to attacks on Vodafone's field workforce and antenna towers, such as that providing connectivity to the massive, temporary Nightingale Hospital in Birmingham. The reason – or excuse – for the attacks is the bogus claim that 5G causes and spreads coronavirus. Ironically, that particular mast in Birmingham didn't even have 5G equipment on it.
Will Vodafone UK's 5G deployment be slowed by the pandemic? The operator has stepped up to the plate to support its customers and staff in ways too numerous to mention, and its actions to support the NHS make inspiring reading, but that has all been expensive.
Petty says, "Right now, the intention is to continue as planned." He acknowledges that at the moment access to sites to install equipment is more difficult, but he is hopeful that the economic damage done by the pandemic might be short-lived, with much depending on companies' economic strategies and financial positions as they emerge from the crisis.
He says the financial impact by sector is unclear, but believes some companies will come out of it better placed to operate in the new environment, while others will be cash-strapped and will struggle to adapt.
This interview is from the Q2 edition of Mobile Europe/European Communications, which is free to download here.
Read our extensive interivew with Gerhard Mack , CTO of Vodafone Deutschland, from last December.