Nokia pipped Huawei to second place said Mobile Experts which predict 2022 will be a peak year for RAN
According to Mobile Experts' analysis of the RAN market last year, Ericsson ramping up delivery of 5G solutions in the US market paid off. It leapt into the lead position in the RAN market for 2021.
Huawei, which dropped from first to third place with Nokia in second place, had a shortfall of roughly $4 billion (€3.53 billion) last year as it could not produce high-capacity TDD base stations. The Chinese vendor produced hundreds of thousands of base stations, but was hampered by US government sanctions and achieved much lower revenue than their western competitors.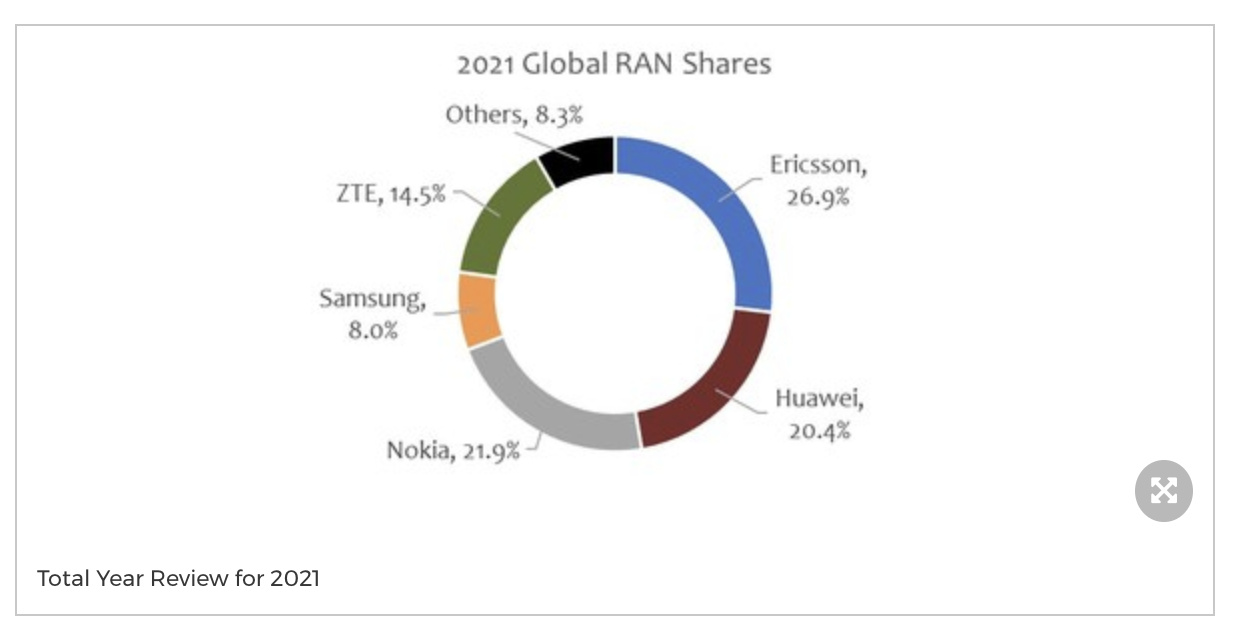 Mobile Experts' models show the RAN market growing at a cumulative annualised growth rate of 3%, with -1% growth in macro base stations and 25%-35% growth in millimeter wave and software segments.
Chief Analyst, Joe Madden, said, "Overall, the RAN market is looking up. After 30 years of boom-and-bust cycles, the market is currently reaching a peak with 5G deployment in its active mode this year.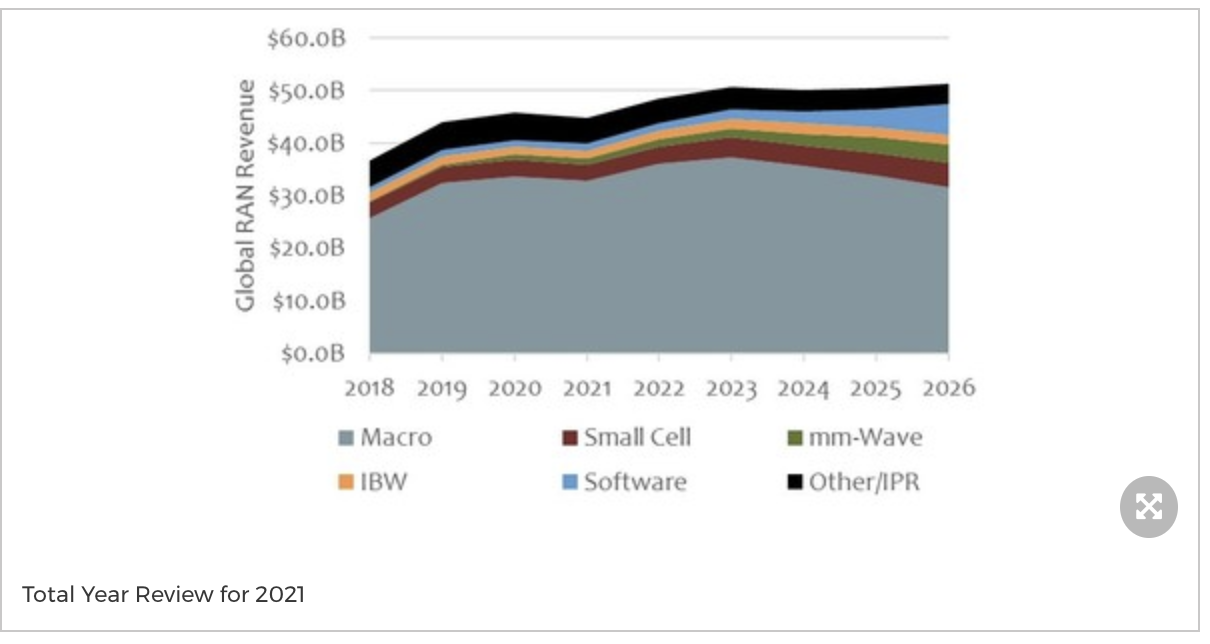 "In coming years, we see new revenue coming in from private enterprises to offset the natural drop in CSP sales; specifically, the private LTE/5G market will grow by 19%, accounting for more than $4 billion in 2026. As a result, the total RAN market will remain near its 5G peak for a few years, with the possibility for growth in the longer term," he concluded.