The new AirScale 5G products are based on Nokia's ReefShark system on a chip (SoC).
Nokia announced the global launch of its latest range of AirScale 5G products covering baseband, remote radio heads, and massive MIMO active antennas with digital beamforming.
 
Preliminary research published last week by Dell'Oro on the telecom infrastructure sector showed that after what seems to have been a very long time in 5G catch-up mode, Nokia is beginning to come good, making incremental gains on Ericsson, which appears to have slipped a little, and of course Huawei's market share is expected to fall further as various trade bans bite.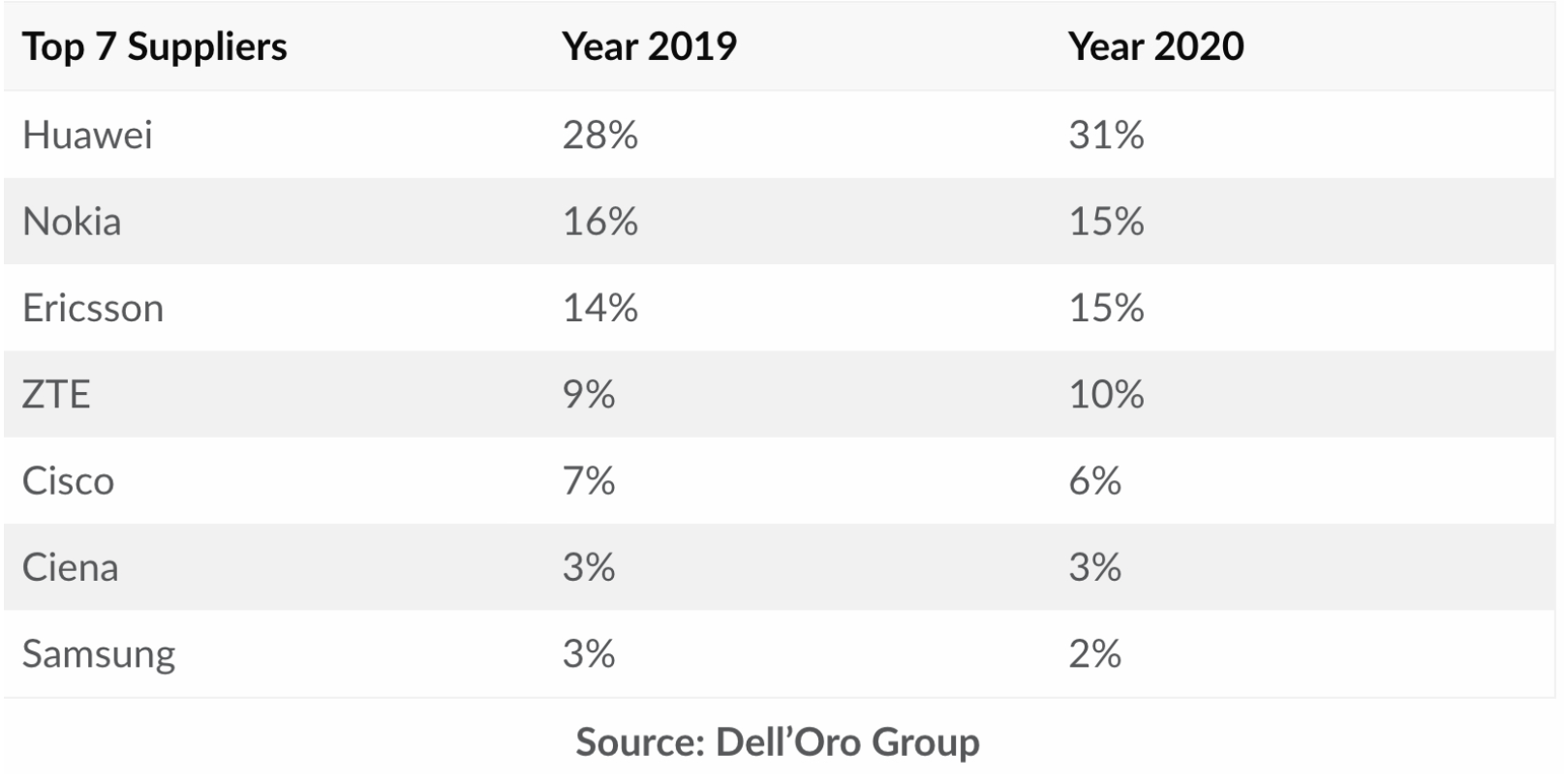 With the newest addition to its portfolio, Nokia will hope to put more clear blue water between it and Ericsson, and close the gap with Huawei.
Plug & play upgrades all AirScale
The new solutions are based on Nokia's ReefShark System-on-Chip (SoC) chipsets, which has had a makeover.
Nokia is introducing SoC-based baseband plug-in cards to boost the capacity of the AirScale System Module. They can deliver up to eight times more throughput and serve up to eight times more cells compared to previous generations.
 
Nokia claims they are easy to install and simplify the upgrade and extended operation of all AirScale deployments.
Massive MIMO
The AirScale massive MIMO antennas have both 32TRX and 64TRX products, as well as 8T8R remote radio head solutions.
 
The 32TRX is the industry's lightest, at 17kg (2kg below that of rivals) which is a big deal for installers and the installation, but also support high radio frequency bandwidth (200 MHz occupied bandwidth and 400 MHz instantaneous bandwidth) to provider delivering high radio frequency power output.
 
The 32TRX and the new 64TRX massive MIMO antennas both support fragmented spectrum and network sharing cases.
 
Nokia's baseband module can support 90,000 connected users simultaneously and has 84 Gbps throughput, and plug-in cards also reduce power consumption by up to 75 percent. 

Scale and smooth
Patrick Filkins, Senior Research Analyst, IoT and Mobile Network Infrastructure, IDC, commented: "5G networks are absolutely critical for improving network capacity and performance, particularly when higher bandwidth is in demand.
 
"Nokia's new portfolio addresses these concerns by enabling mobile operators to flexibly scale capacity while helping to smoothly transition to 5G from existing technologies easily and cost-effectively.
 
"The integration of Nokia's ReefShark SoCs across both radio and baseband boosts performance and capacity and the new massive MIMO antennas set a new benchmark for low weight without compromising on performance.
 
"These solutions will help mobile operators to address the increasingly dynamic mobile services space that urgently requires more capacity."
Evidence of turnaround
Tommi Uitto, President of Mobile Networks, Nokia, said, "Our new generation of ReefShark-powered AirScale radio and baseband products is evidence of the successful transformation of our business and ability to deliver market-leading products to our global customers.
 
"Nokia's new portfolio enables communication service providers to offer both consumer and enterprise customers with cutting-edge 5G experiences with premium speeds, capacity, and connectivity underpinned by seamless, simple, and efficient 'plug-in' deployment.
 
"Our new AirScale products are O-RAN ready. They consume less energy and highlight our commitment to climate change. We're excited to see our customers deploying these products and see the transformative impact of 5G technology."
 
Time will tell. More info here.