CONGRATULATIONS to Telefonica's Enrique Blanco who won the Gamechanger Award 2021 and to Philippe Ensarguet of Orange Business Services, our Trailblazer of the Year 2021.
We are delighted to announce the winners in our eighth CTO of the Year Awards, who were chosen by an independent panel of judges*.
The judging panel chose Telefonica's Group CTIO, Enrique Blanco (pictured below), as Gamechanger of the Year 2021 because it felt he best fulfilled the criteria: a CTO or CTIO who excels at leveraging assets through increasingly lean, efficient and effective network operations, and who make use of technologies such as AI, open platforms, open APIs. We were looking for a CTO who run 'business as usual' in anything but a usual way.
As Patrick Ostiguy, Founder and Executive Chair at the Awards' sponsor Accedian noted, Enrique is known for his original thinking and long-term vision, and his ongoing execution of that vision to bring about transformation.
Philippe Ensarguet of Orange Business Services is our Trailblazer of the Year 2021 (pictured below). He has spent his career in software and on taking up the newly created post of CTO in 2019, was tasked with defining and orchestrating both the technology vision and strategy, and bringing the resulting advantages to Orange Business Services' multinational customers.
So, for example, in less than two years Philippe has overseen the migration of more than 40% of its IT portfolio toward a Kubernetes-based environment, and the corporate software factory he set up has saved some 2,500 developer days a year in maintenance.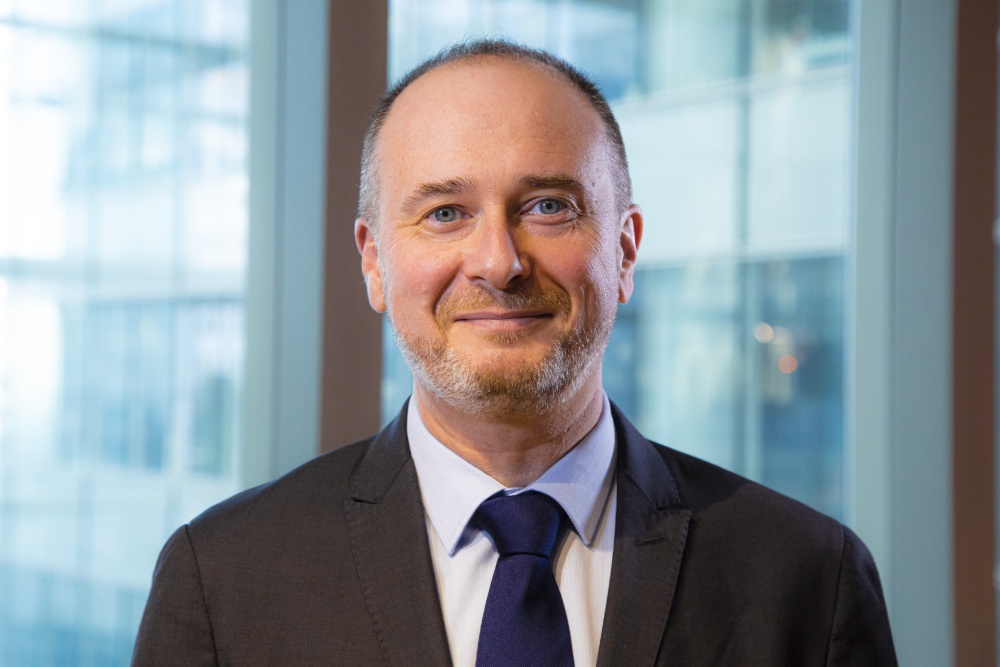 Special mentions
The judges were also keen that Ingeborg Øfsthus, CTO of Telenor Norway, should receive special mention in the Gamechanger category. Under her leadership, Telenor is now 2.5 years into an ambitious four-year plan to decommission its copper network, a huge task that was originally expected to take eight years.
In a unique move, instead of striving to maintain the life of the copper infrastructure as long as possible, Telenor focused on the customer preferences and migrating many customers new types of connectivity, including 5G and fibre solutions. This move should also cut Telenor Norway's energy consumption by about 25% which equates to 100GWh annually.
The judges wanted special mention to be made of Yusuf Kıraç of Turk Telekom for overseeing the creative use of AI in operations and the very first deployment of the Open Network Foundation's SEBA, and increasingly data-driven operations. How successful its many efforts have been is reflected, for instance, in a 15% increase in broadband subscribers during 2020.
The shortlist
The shortlisted CTOs and CTIOs who were invited to attend a virtual roundtable debate before the Awards were announced, were:
Hatem Bamatraf, CTIO, Etisalat Group
Enrique Blanco, Telefónica Global CTIO
Philippe Ensarguet, CTO, Orange Business Services
Yusuf Kıraç, Technology Assistant General Manager, Turk Telekom
Kim Larsen, CTIO, T-Mobile Netherlands
Kalle Lehtinen, CTO, Elisa Finland
Charles Molapisi Group CTIO
Ingeborg Øfsthus, CTO, Telenor Norway
We would like to thank our sponsor Accedian and congratulate all who entered the Awards this year for pushing the bar so very high.
Judging panel
*The judges were: Caroline Gabriel, Founder and Director, Rethink Research, Kester Mann, Director, CCS Insight, Bengt Nordstrom, Founder and CEO, Northstream (an Accenture company) Patrick Ostiguy, Founder and Executive Chair, Accedian, Annie Turner, Editor, Mobile Europe & European Communications.
Each judge had one vote of equal weight in both of the two Awards categories.