Sponsored: Telcos are turning to artificial intelligence (AI) to revolutionize network operations and enhance customer experience
A recent report from Allied Market Research on AI[1] in telecommunications stated that the global AI market size was valued at $1.2 billion in 2021 and is projected to reach $38.8 billion by 2031, growing at a CAGR of 41.4% from 2022 to 2031. That type of growth is no surprise.
With the massive amounts of data that need to be analyzed and the significant complexity of managing 5G, operators must use AI to help navigate these challenges and ensure customers enjoy great experiences while maintaining efficient and lean teams.
AI can be used in many ways, from generating content (aka Generative AI – that has dominated the news recently, with ChatGPT and OpenAI going mainstream), to machine learning (ML), which trains machines to learn from experience without the need to be programmed and image classification so your dog can be recognized in photos.
In this blog, we explore ways advanced automated assurance solutions can use AI's power (in multiple variants) and deep telco-domain knowledge to improve network performance and enhance service quality proactively, all while saving costs and making teams more efficient during the 5G transformation and beyond.
The challenge: filtering out the noise
One critical job that operators must do daily is finding service degradations and resolving them across the network from the RAN to the core. To do this, operators need to analyze large amounts of data quickly and accurately, and this is an area in which AI analytics specializes—sifting through data and identifying trends, patterns, and outliers that indicate issues.
AI pinpoints the problems and prioritizes their importance based on how the issue impacts subscribers, so it filters out the noise and enables engineering teams to focus on top-priority, customer-impacting issues. Ensuring the operator makes data-driven decisions for his business, reducing the time and resources required to make complex decisions and resolve problems.
RAN coverage and performance
Operators invest more of their OPEX and CAPEX in the RAN than in other areas of the network, and lots of manual drive testing is needed to maintain these sites. This requires labor and high costs (especially as this is usually outsourced).
The challenge is that each part of the RAN, from the antenna to the DU and BU, must function to ensure good service quality. If not, each component can generate alarms, which must be continuously monitored so that when errors do occur, they can be corrected as quickly as possible.
Resolving these errors creates a stream of costs that can rapidly escalate. They may also lead to many customer complaints, causing more costs and negative publicity.
Adding to the complexity of the task is that several alarms from different network elements may be triggered simultaneously. One of these alarms may originate from the root cause of the fault, while others are triggered as the result of that failure.
Determining which alarm stems from the problem can be time-consuming. At the same time, some warnings are temporary and may only appear temporarily. AI can help filter out the noise and ensure only relevant alarms are surfaced to the teams.
Any RAN degradations can critically impact the customer experience, including lack of connectivity, dropped calls, and slow download speeds. These service degradations can lead to a direct loss of revenue due to churn, increase operator costs in support, and take time to resolve, so it's critical that operators smartly monitor the RAN as part of their end-to-end monitoring of the customer experience.
The core of the issue
Delivering quality services to subscribers all depends on the good flow of data through the RAN to the core, so gaining an end-to-end subscriber perspective on the services is essential to understand how issues impact customers and prioritizing customer-focused troubleshooting, which is vital that AI analyze the correlated RAN and Core data.
When alarms and issues occur across the network, the operator must determine the required response and initiate the corrective actions. This needs to happen quickly because customers will lose service and suffer. Different steps can be taken for other faults and irregularities, but again, decisions need to be taken about the appropriate response. Problem resolution may mean engineers are attempting several procedures before identifying the correct solution.
This takes time and may have a more significant impact on the business, not only increasing costs but creating reputational damage. For most issues in the network, it falls on the network operations center (NOC) or service operations center (SOC) to handle. So, how can intelligent assurance solutions help operators quickly resolve issues and boost service quality?
The solution: telco-expertise and intelligent insights
Virtualized network operations
Our previous blog post discussed the need to virtual and automate the NOC. Moving the NOC to a virtual solution powered by AI/ML analytics and automation has several key advantages. It reduces costs, proactively improves service quality, and increases engineering efficiency. Many alarms can be predicted and proactively managed, and resolution time is significantly reduced, which reduces complaints and incidents. In other words, intelligent assurance filters out the noise and ensures only relevant alarms are surfaced to the teams. Intelligent insights can also be sent to BSS/OSS systems to trigger corrective actions automatically.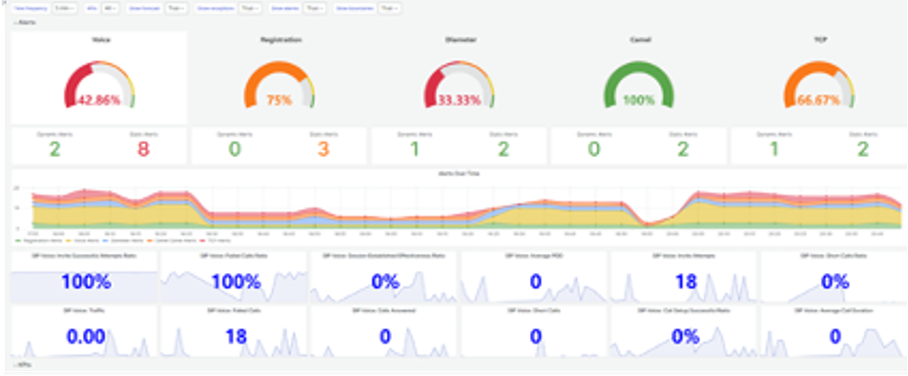 Figure 1 – Virtualize the NOC to boost service quality.
In addition, transitioning to automated workflows through a vNOC means that teams can handle increased network complexity and fix degradations in real-time. Rather than having an engineer check each specific alert and then spend time working on how to fix it, an automated solution can pick up on trends and initiate alerts and resolutions much more quickly. Once programmed, the engineer must only oversee the system and actively get involved when there is a need for a physical intervention that a software-based solution cannot activate.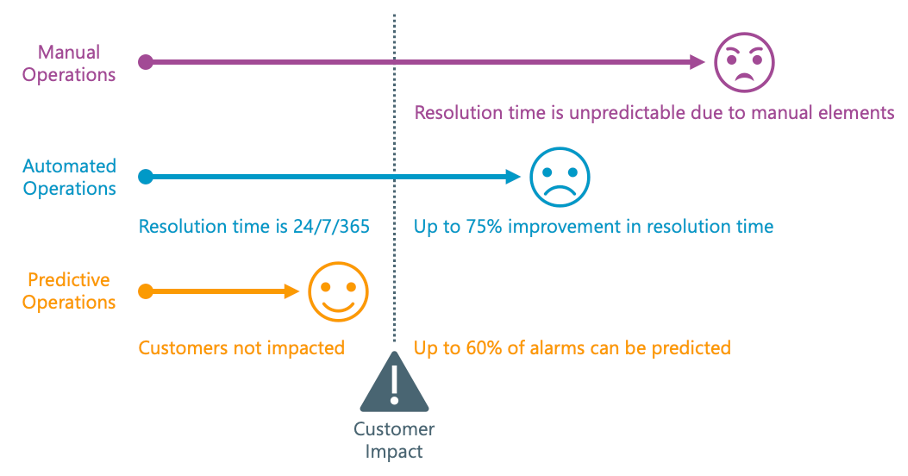 Figure 2 – The impact of intelligent assurance on customer satisfaction
Automated root cause analysis
Through a vNOC solution, automated root cause analysis is also performed utilizing the power of automation and AI/ML for service degradations that include subscriber impact analysis to assist in handling prioritization and per-subscriber analytics based on CDRs and trace PCAP files so that in-depth analysis can be done after the issue resolved. This significantly reduces mean time to resolution (MTTR) and frees up network engineering teams to be more efficient and focus on critical tasks directly impacting service quality and the customer experience. This solution can also automate trouble ticket generation with attached data for RCA assistance if required. Furthermore, troubleshooting data can flow seamlessly and be shared across the organization as a knowledge base for faults and corresponding root causes that can more efficiently maintain the network.
AI ​is highly effective for repetitive and well-defined issues (like RAN)​ and end-to-end multi-domain scenarios​ and is based on analyzing data such as CDRs, counters, KPIs, and PCAP files.
Virtualizing your drive testing
Digital transformation initiatives encourage mobile operators to look for network analytics and optimization solutions that align with their digital data strategy. With the bulk of their datasets already in the cloud or being migrated there, a real opportunity exists to leverage the digital data to benefit experience analytics on roads, thereby virtualizing the physical drive tests.
Operators should begin to virtual their drive testing, which delivers mobility experience insights and optimization to network quality teams. When combined with physical drives, virtualized drive testing has a significant cost benefit to in-house test car fleets and reduces outsourced efforts by removing the susceptibility of operational costs to surging fuel prices. It offers clear technological advantages like real customer experience insights, high accuracy of location in mobility, and alignment with digital transformation strategies. It achieves all that using thousands of drives (impressions) in a single pass and performance measurements across multiple days.
Conclusion
AI-infused assurance can help reshape the telecommunications industry by empowering operators to enhance connectivity, optimize network performance, and deliver superior customer experiences, all while saving costs. From network optimization, intelligent customer support, and predictive maintenance, AI-infused assurance enables telecom operators to stay ahead in a rapidly evolving 5G landscape.
5G has over 400 network procedures[2], each with dedicated key performance indicators (KPIs). RADCOM is an operator's 5G co-pilot that brings enhanced, telco-specific AI analytics to help transform network operations, reduce time to resolution and make teams more efficient.
For more information on the vNOC, visit https://radcom.com/further-reading/virtual-network-operations-center-vnoc/.
For more information on virtualizing your drive testing, visit https://radcom.com/further-reading/virtual-drive-testing/.
---
[1] https://data.gsmaintelligence.com/api-web/v2/research-file-download?id=60621137&file=300621-Going-Green-efficiency-mobile.pdf
[2] https://www.silverliningsinfo.com/5g/why-delay-5g-sa-north-america-and-europe