Big Blue did not disclose how much it paid
IBM has acquired consultancy Sentaca which advises telcos and media companies about moving their applications and service to the cloud. More specifically, it helps them navigate how to use multiple cloud platforms to gain the maximum benefits. Big Blue describes it as an acqusition for the 5G era.
IBM said the move will help it "solve clients' strategic and technology challenges such as cost-of-ownership, monetization, scalable and secure architecture, and address opportunities including 5G, IoT and streaming that can accelerate the creation and delivery of new services."
The tech and cloud giant added: "Sentaca's domain expertise, assets and client relationships will help IBM meet industry demand and strengthen its position as a prime systems integrator for the emerging network and 5G market."
Sentaca will be embedded in IBM's Consulting's Hybrid Cloud Services business.
Ahead in the cloud?AW
IBM is striving to become a telco go-to partner for cloudification, which is a rapidly expanding market which has many challenges for telcos.  Its first major move into this market was its acquisition of open-source software firm Red Hat for $34 billion in July 2019.
It also established Cloud for Telecoms in November 2020 – an impressive ecosystem of partners (below shows partners at launch) to help operators with their cloud-native and other cloud-based activities.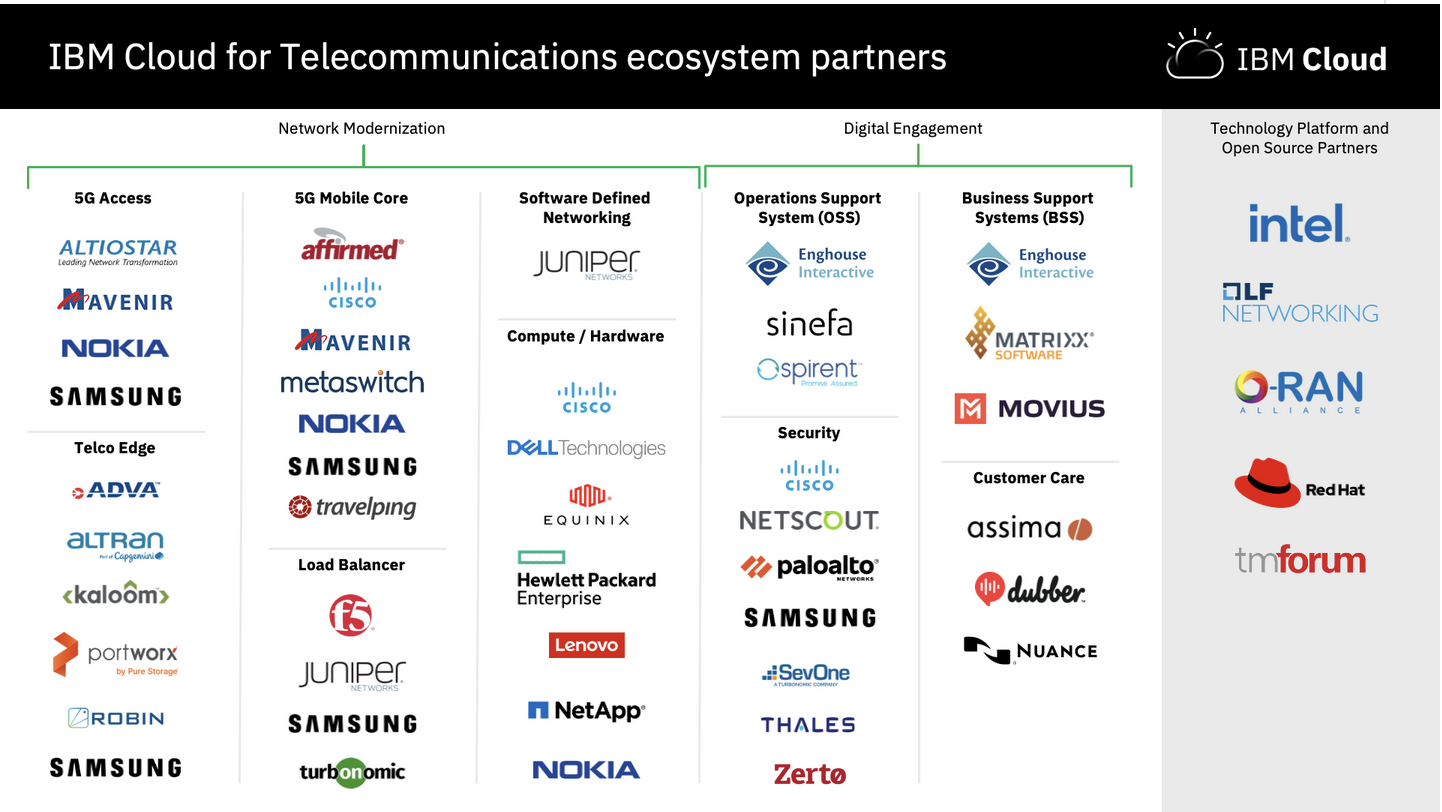 Sentaca looks like a good addition, but IBM faces stiff competition in the cloud telco sector from the hyperscalers Microsoft and its Azure unit, Google Cloud and AWS, who are all vying to be telcos' besties.