Sponsored By: Qualcomm
Now that a ratified standard exists and real use cases are materialising, as showcased in Milan's 5G trial led by Vodafone, momentum will accelerate – with commercialisation in Europe soon, says Enrico Salvatori, Qualcomm's Senior VP and President for EMEA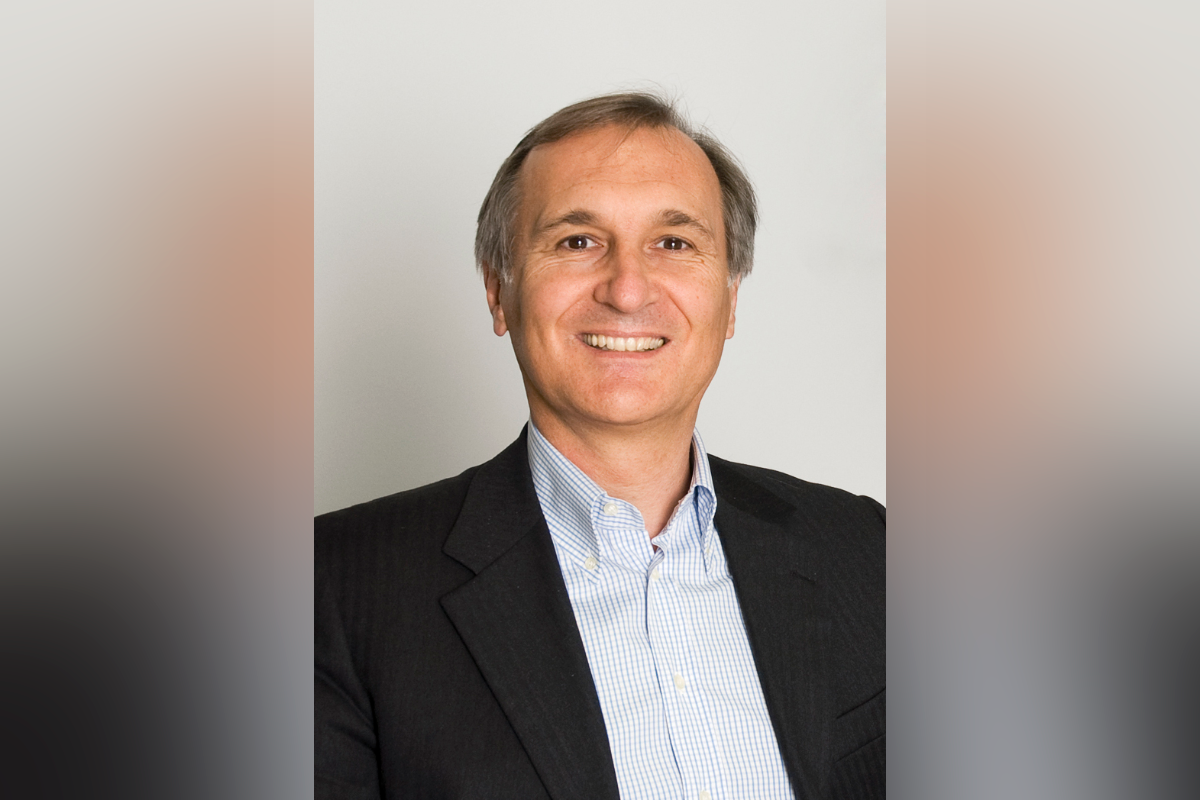 5G is a subject that operators can't ignore at the moment, but what might they be less aware of?
5G has certainly been the source of a lot of coverage in the mobile media and, as expected, it was a central theme at this year's Mobile World Congress. But so much has been said and written that it's become hard for operators to distinguish between 'noise' and the very real activity taking place now that will lead to proper commercial launches next year.
The hype has been building for so long that it would be easy to persist with the view that 5G is still a way off in the future. But that's no longer true – the noise and hype is turning into reality. We have an agreed standard now, compliant networks and devices are being built, and some interesting and important operator 5G trial activities are in place which will lead to first commercial deployments soon.
So the timeframes for live 5G deployments really have been brought forward?
Very possibly. In partnership with Vodafone and other operators and technology companies, we've worked very proactively to accelerate the development of 5G standards so that, as an industry, we could start delivering on the promises that have been talked about for so long.
Now that 3GPP has agreed the first 5G specification, and compliant infrastructure and devices are under development, the expectation is that rollouts in Europe could be earlier than was first thought. However, many governments have not auctioned 5G spectrum yet and there is still the need for vendors to deliver infrastructure and devices so there is a way to go.
Qualcomm is working with Vodafone on a 5G trial in Milan, Italy. How significant has this research been?
The Milan 5G trial is very interesting and important in the way the government has approached it and the emphasis on partnership. Italy's Ministry for Economic Development has made frequencies available to Vodafone so that it can trial 5G in Milan. That means that Vodafone can enable a range of entrepreneurs and innovative companies to try out 5G now to identify how it can address real needs in future.
That is a really visionary approach by the Italian government that is in contrast to past generations of mobile technology where operators have had to purchase spectrum and build a network before innovation using the technology can take place. Other operators will be watching the Milan project with interest, as they look for their own good stories for 5G in the move to commercialisation.
What is the focus of the Milan trial and what are the next key steps?
Vodafone is currently rolling out 5G base stations across Milan and expects to have 100 percent of the city covered by 2020. During the tests Vodafone is doing in Milan, it plans to support up to 41 different trials with 28 partners in order to assess the economic feasibility and operational requirements of 5G applications. In addition, Vodafone has opened applications for a €10m fund for start-ups who want to test their own 5G ideas in Milan. Thanks to the Vodafone tests, the city really will become a world-leading hub for 5G innovation as a result of this activity.
What else stands out about this trial?
Unlike other trials, it's not a purely technical demo of 'what 5G might feel like'. We're showcasing what's actually coming. There was sense at MWC that 5G has entered a 'dull' phase in its evolution – because it's now less about producing more gigabits per second, and more about having an agreed set of standards to work with. But this phase is absolutely crucial.
We demonstrated a lot of things at MWC, but for the first time this was real silicon – a commercial, standards-based 5G modem chipset – the Qualcomm Snapdragon X50 – that's now in development and being tested with operators, ready to go into handsets that consumers will use.
What's next?
We now need close cooperation between all the different parties – ourselves, infrastructure vendors and operators – to get compliant 5G technology built into real networks that consumers will use, and show that it will all work reliably at large scale.
We announced the first interoperable 5G NR system last November, and with it operators and mobile device OEMs can now start to build their first 5G mobile experiences that harness low latency, extreme capacity and fibre-like connectivity to the cloud.
5G may have been a long time coming, but we're in the home straight now – it's finally within reach.
The operator's view: Johan Wibergh, Chief Technology Officer, Vodafone Group, on its work with Qualcomm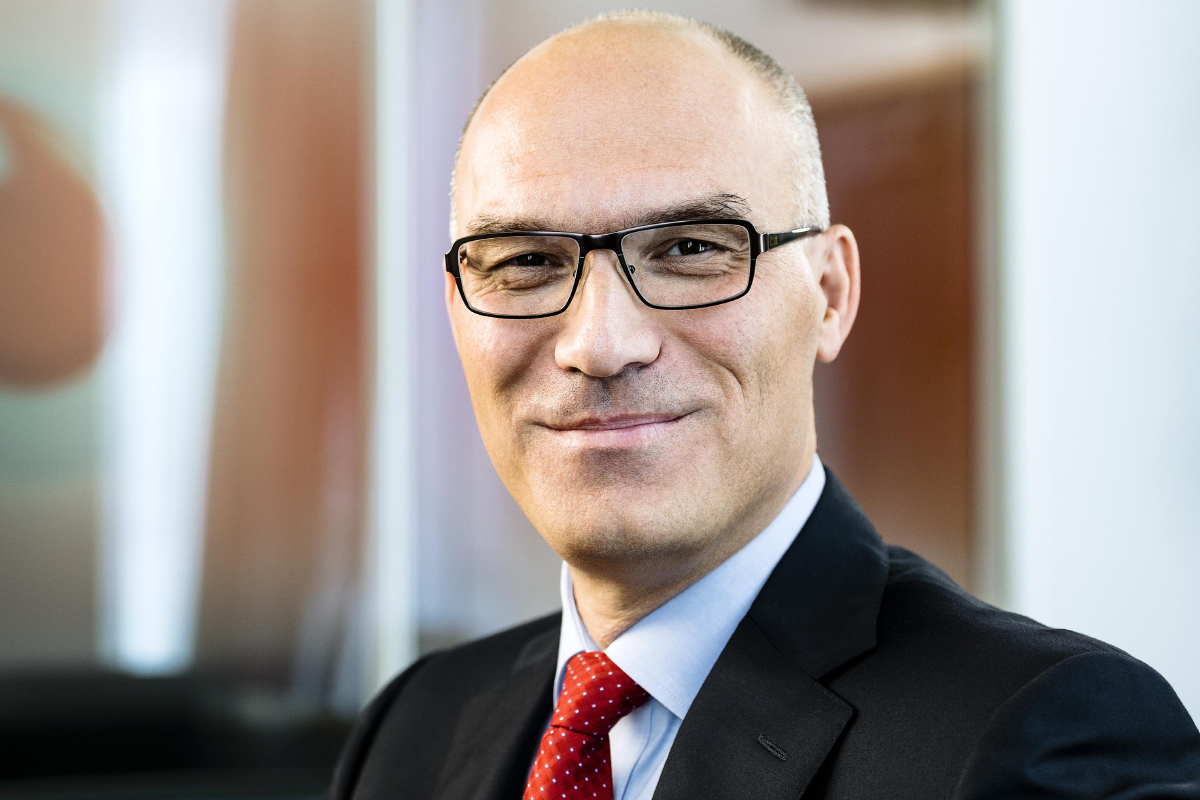 We are undertaking some really exciting projects with our innovative vendor partners. Qualcomm, for instance, was quick to release the Snapdragon X50 5G modem after the first set of 5G standards was agreed and that has really helped us in developing trials. Our main field trials of 5G are in Milan where the Italian government had the foresight to provide us with test spectrum, enabling us to create a trial network. We are now working with innovators and start-ups in the city to test 5G New Radio applications even before our new network has been launched. Milan really is a world-leading hub for innovation using this new technology. It's early days, but ideas like creating a 5G ambulance in the city are really exciting in the way they could change the quality of life for citizens there and elsewhere.