Rakuten has changed the rules for what it means to be a mobile operator. This exclusive interview with Rakuten Mobile's CTO, Tareq Amin (pictured above), and Netcracker's Senior Vice President APAC & Middle East, Robin Laliberte, details Rakuten's compelling go-to-market approach and the story behind the powerful Rakuten-Netcracker partnership.
The leading Japanese e-commerce company is going global with its brand, expanding its large ecosystem of services, and enabling it all with a new approach to mobility as a lifestyle. Netcracker is a strategic partner of choice for Rakuten that enables its unique approaches to services, customer experiences and revenue management.
1. Mobile Europe|European Communications: Tareq, please tell our audience who Rakuten is. What is the most important thing about the company as a major global brand and about Rakuten Mobile's innovative business model and market approach?
Tareq Amin: Rakuten was founded in 1997 as an online marketplace with six staff and 13 merchants. It has expanded to provide services in e-commerce, fintech, digital content and communications, generating more than JPY1 trillion (€7,994 billion) in revenue in 2018. Our company is headquartered in Japan and we have operations in 30 countries and regions worldwide, offering services to almost 1.3 billion members.
We have built up an ecosystem of more than 70 services including online shopping and travel, marketing, credit cards, online banking and digital payments. These services are connected by a common membership and loyalty program in which members can earn points that can be used on other services. Our brand has gained global recognition through our partnerships with internationally recognised sporting icons like FC Barcelona, the Golden State Warriors and the NBA [National Basketball Association].
From a mobile communications perspective, it is important to recognize that Rakuten is not a telecommunications company. We bring a lifestyle approach to mobility that is very different. We believe in simplicity, high quality and value, and especially in rewarding our members for participating in our ecosystem. We are dedicated not only to delivering a superb quality of experience, but also an emotional connection where our members know their personal values are aligned with our brand.
Because our members are always connected to their brand ID, we can offer them a unified experience with services that meet every aspect of their life needs. We act as a source of digital identity, so we can make it extremely easy to access any of our services via mobile. Consider the power of having one-touch access to any service in the ecosystem without a lengthy sign-up process. That's something no other mobile provider can offer today.
We are also technology pioneers. We will deliver the first cloud-native mobile network this year. It's open; it enables AI-driven and machine learning- based customer journeys; and it delivers both RCS and IoT-enhanced offerings. These factors allow us to be very disruptive in the mobility world, and we think that's a real positive for us and for our members.
2. How is Rakuten disrupting the status quo in the mobile communications market and what's your ultimate vision for the services you can provide?
Tareq: Our approach to our mobile offering is based on three key principles – it is content rich; customer-experience driven; and software-centric. This is very different from a traditional CSP which tends to be focused on selling connectivity first. We are offering an experience that isn't just about our mobile network or about voice, text and data.
Our experience ties into the content leadership in our ecosystem, our membership-based business model and our concept of customer affiliation. No CSP has the kind of ecosystem we have developed or the idea that a customer is a member with a digital ID within that ecosystem that enables this very powerful lifestyle-based experience. Also, being software-centric and cloud-native gives us distinct advantages.
We are deploying a converged network core and distributed edge. We can offer dynamic network slicing and virtual scaling. And we can deliver a high degree of service automation. So from a pure services point of view, we are not just focused on the handset or handset-based services. We can roll out a range of IoT services that meet life needs – things like home security, pet trackers, or multiple lines in a household – and that's in addition to very robust and dynamic connectivity. So we are also able to deliver services and experiences that meet specific business needs; we're not just taking our B2C handset-based product and multiplying it for the B2B market.
When you add the benefits of our membership approach, like earning free delivery or a range of discounts or upgrades across the products and services in our ecosystem, that's something no CSP can match today.
And that's also why our technology partners are so critical. We want to make sure our partners share our DNA when it comes to being disruptive, digital-first and customer-centric, and those are characteristics that Netcracker really brings to our partnership.
3. Robin, on that note, tell us about Netcracker and why the company is singularly well positioned to help realise the Rakuten vision that Tareq has described?
Robin Laliberte (pictured below): To begin with, Netcracker was founded more than 25 years ago and now serves more than 250 fixed, mobile, cable, satellite and digital service providers in nearly 100 countries around the world. We are known for delivering innovative BSS, OSS, virtualisation and cloud solutions that help our customers launch digital services and expand into new markets.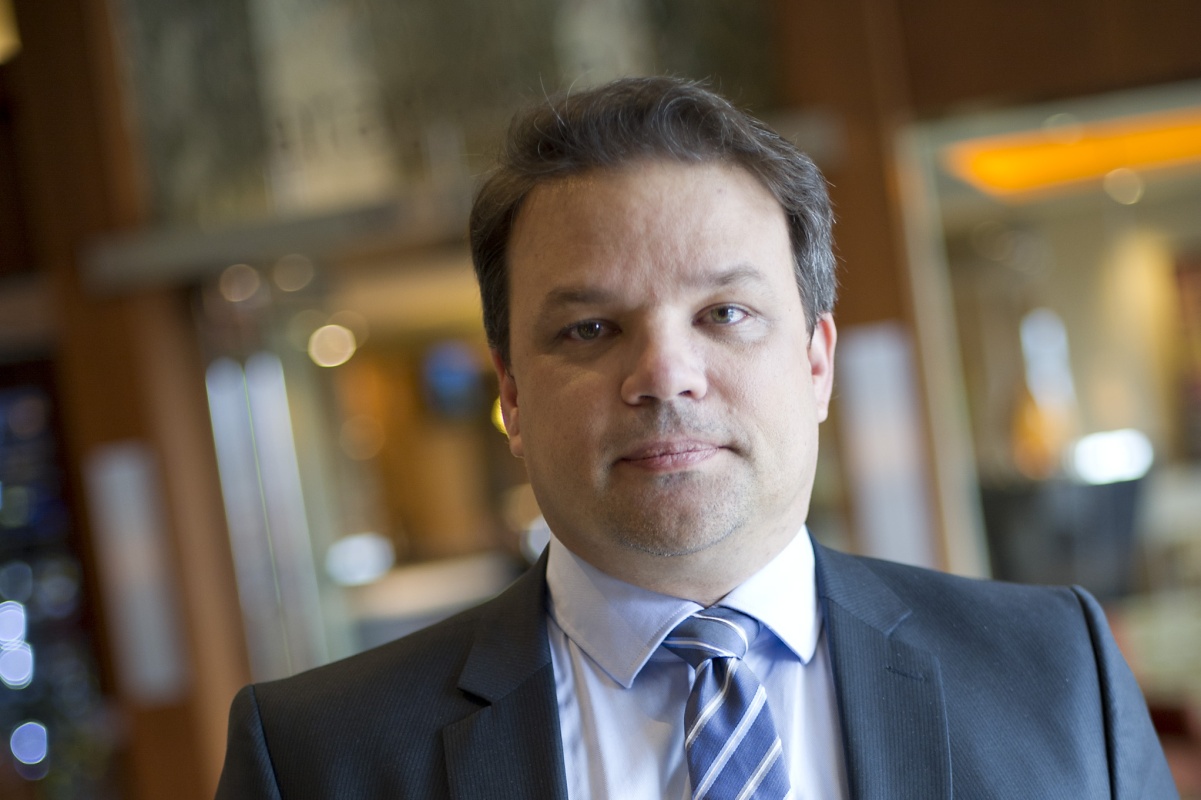 Our parent company, NEC Corporation of Japan, is a global conglomerate with more than $25 billion in revenues, more than 110,000 employees and a presence in practically every country in the world. Collectively, we have tremendous depth of resources and experience in delivering innovative technology and solutions as well as a strong focus on helping our customers to maximise their potential.
One of the things that makes Netcracker so well positioned as a Rakuten partner is our Cloud BSS solution. It is a flexible and scalable solution that delivers capabilities far beyond traditional CSPs' boundaries. This solution has been developed and honed over time because it is used to deliver everything from smart city and smart utility services, to Internet of Things (IoT) ecosystems; for launching entirely new lines of business in B2C and B2B cloud services; for monetising and shaping the customer experience for large and complex, multi-channel value added reseller networks; and for enabling sophisticated logistics businesses that require a high degree of custom requirements around every shipment.
But beyond those functional capabilities, it's critical we can deliver this solution on a fully managed basis, 24 hours a day and seven days a week, anywhere in the world. We like to say that the sun never sets on Netcracker managed services. The ability not only to innovate and to be flexible, but also to support a massive, growing and rapidly evolving global business is why Netcracker is a DNA match for Rakuten.
4. Tareq, as Robin mentioned the cloud, can you tell us how Rakuten's one-of-a-kind cloud platform is central to your disruptive approach to the mobility market?
Tareq: There are many pieces to this puzzle, so I will focus on some of the highlights that really stand out in our approach. We have stated publicly that ours will be the first mobile network to be entirely cloud-native, but what does that mean?
First, it means we have deployed an entirely virtualized radio access network (vRAN) for which we defined specific requirements unlike those of any other operator. We've coupled that with a distributed, common carrier-grade telco cloud; a 5G-ready, IPv6-based transport network for our backhaul and a completely software-defined programmable infrastructure. It's easier for us to deploy and expand as it's more responsive and performs faster, and it's all 5G ready from the start.
The point of this, however, is to deliver any service anywhere. So we have combined mobile edge computing with SDN-enabled centralised and regional data centres, and created a zero-touch, end-to-end automation and assurance layer for service delivery, based on unified OSS and BSS.
Everything is software controlled and built to our particular specifications, which is why we not only have an extremely high degree of control, but also have massive cost advantages.
This cost advantage is extremely disruptive to the traditional mobility model, as is our ability to deliver any sort of cloud-based services over this infrastructure rapidly and in a fully automated manner, which is central to our customer experience vision as well.
5. Robin, what is Netcracker doing to make that digital and mobile-first customer experience come to life?
Robin: Because Rakuten has this mobile-first vision from the start, we have an opportunity to radically improve the overall customer experience. So, for example, Netcracker's ability to define and automate highly personalised customer journeys and to deliver mobile-first, digital experiences across any customer-facing channels will play a big role in how Rakuten's members interact with their services.
Our solutions will be central to realising Rakuten's goal of making emotional connections with members from the mobility point of view. Our role is to make things simple and personal for members; to shield them from the underlying complexity of this sophisticated cloud network; to help them shop, buy and solve problems; and also to help them understand how they're being rewarded.
6. So Tareq, are you also addressing the practical matters that can make the traditional mobile customer experience so frustrating for people?
Tareq: Yes, we absolutely are. We want to fix the things we have all wrestled with as mobile customers. For example, we will revolutionise the in-store concept. We want to change how customers are served there and shift what can be a two-hour process down to about five minutes.
What we mean by mobile- and digital-first experience is that our entire customer onboarding process should be digital. Right away that will reduce the number of people waiting around the shop.
People who go to the shop should not have to wait to onboard or address a need. So, we'll provide our digital experience through tablets in the shop that allow customers to onboard in self-start or full self-service mode. We don't want customers staring at the back of a PC screen waiting for something to happen: we want to empower them to take care of their own needs and to have access to friendly and skilled staff members along the way.
Another practical matter we can address is to make the boring regulatory bit of the onboarding process more interesting. Normally a staff member has to read out dull terms and conditions as part of this long process and it's very negative. We're moving this requirement into a quick, dynamic video that gives a summary and meets the regulatory requirement in a much faster, more personalised and more entertaining way.
7. And what about the bill, Robin? What's different about billing in Rakuten's world and how is Netcracker involved?
Robin: It's important to keep in mind that the membership points and rewards concept makes Rakuten very different from traditional mobile operators in what we might normally call billing or revenue management.
We are way beyond the bill here. As members of the Rakuten ecosystem, customers can accumulate points for everything they do. And those points can be used for purchases, discounts and for status in the ecosystem which provides greater eligibility for premium services or benefits. It's a simple and positive concept for customers, but it requires a very sophisticated solution.
Netcracker can charge for anything relating to mobile service consumption – like any type of messaging service, any IoT device or service, or advertising and sponsor-supported services. By providing a service-agnostic charging engine, Netcracker translates the consumption and integration of all these kinds of services into membership points and manages the transfer of that value within the Rakuten ecosystem.
Those points can trigger status and eligibility entitlements for all sorts of benefits, which could be bonuses on mobility services or devices, but can also mean an upgraded credit card, free shipping or travel insurance – things that are not specifically related to mobility services, but which help make Rakuten's mobile lifestyle approach come to life.
More directly, membership points from all over the ecosystem can be used to pay the mobile bill. So this is where Netcracker gets to show the power of our solutions and experience and deliver great value to Rakuten's members in tangible ways.
Tareq: And if I may add, as we have started to implement Netcracker's solution, it has turned out to be just as we expected – great technology, great innovation and absolutely outstanding solution delivery.
8. This is an exciting vision, but will it be limited to your members in Japan? Will Rakuten expand its global footprint and turn mobility from a regionally-based service to a global, digital service like most of the rest of the Internet?
Tareq: This is a global vision. Rakuten has members in dozens of countries and our focus now is on making our brand globally known, so we are working hard to grow our brand and raise awareness worldwide. While our mobile network initiative is starting in Japan, we expect to disrupt mobility on a global basis in the future, especially as our ecosystem and member base continues to grow around the world.
9. Robin, how can Netcracker make that global vision happen?
Robin: Netcracker is truly a global company. We don't just have a global sales presence, but we deliver solutions to industry leaders all over the world. That's what makes us a strong choice as a partner for Rakuten, because anywhere Rakuten wants to expand its mobile footprint, we're there.
We've been there for years and we've helped deliver mobile networks and digital services there, and we do it every day. So we really look forward to helping Rakuten succeed not only in Japan, but everywhere in the world this amazing and disruptive initiative takes us together.
10. To summarise, what can you tell us about Rakuten's team and the profiles needed to conduct such transformation?
Tareq: Our origins are in Japan so our foundational culture and approach is firmly rooted here but, as we globalise, we are learning and adjusting our approach to be more universal. And the credit for this should go to our founder and CEO Mickey Mikitani for his vision of globalisation.
This vision encompasses a number of key elements. First, a commitment to being English-centric across the business to attract the best global talent and build great teams. At the same time, we always ensure we serve the needs of our local and regional customers, and remain true to our core values of being digital-first, customer-focused and disruptive.
For more info visit: www.netcracker.com