Private networks are at least three separate markets however
Researcher International Data Corporation (IDC) claims that global revenue from private LTE/5G wireless infrastructure revenues will reach $8.3 billion by 2026, five times the $1.7 billion investment made in 2021. The analyst's five year compound annual growth rate projection does not go into detail over who will buy these private networks.
IDC's definition
IDC defines private LTE/5G wireless infrastructure as any 3GPP-based cellular network run in a specific industry that limits access to private resources. This means dedicated spectrum, hardware and software infrastructure, which can support a range of use cases. The range of use cases comprises fixed wireless access, traditional and enhanced mobile broadband, Internet of Things (IoT) devices and ultra-reliable, low-latency applications.
Private LTE is top earner
The worldwide market for private LTE/5G had 'gained traction' throughout 2021. Private LTE is the top revenue generator, but private 5G marketing, education, trials and new private 5G products and services are coming on the market, said IDC. Still most private 5G projects have been either trials or pre-commercial deployments, said IDC. However, some claim that the range of private 4G and 5G uses cases create at least three separate markets.
Real Delivery
The rate of uptake for private LTE and actual applications of private 5G in warehouses, factories and other industries indicates that private 5G is in its infancy as a market but the appetite and interest for what it can deliver is 'very real'. "Heightened demand for dedicated wireless systems that can enhance security, performance and reliability continue to come to the fore, particularly those in the industrial sector that require more from their network and edge infrastructure," said Patrick Filkins, research manager, IoT and Telecom Network Infrastructure.
5G is work in progress
Filkins did not offer any specifics however. "While private LTE/5G infrastructure continues to see more interest, the reality is 5G itself continues to evolve, and will evolve for the next several years," said Filkins, "As such, many organisations are expected to invest in private 5G over the coming years as advances are made in 5G standards, general spectrum availability, and device readiness.

Report excludes public owned networks
"The report, Worldwide Private LTE/5G Infrastructure Forecast, 2022-2026 aggregates spending on RAN, network core and transport infrastructure as well as spending by region. However, it excludes services or publicly owned and operated networks that carry shared data traffic. The report also provides a market overview, including drivers and challenges for technology suppliers, comms service providers and cloud providers.
Reports of segmentation are an abomination
However, analysts are divided over the definition of the private network. Dean Bubley, founder of Disruptive Analysis, argues in a LinkedIn posting that more details are needed. "From recent conversations, client engagements and events, it's becoming increasingly clear that many don't quite grasp how private cellular use-cases are segmented – and why it's going to get even more complex in the next 2-3 years," said Bubley.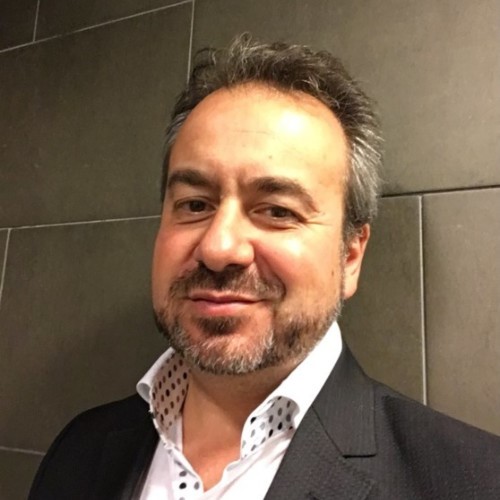 Reality check
In reality, there is no single market, according to Bubley, who says there are currently at least three separate and distinct markets with little in common apart from the use of 4G and 5G networks by non-MNOs. Grouping cases into vertical industries is the biggest mistake when it comes to analysing the private network sector. "That doesn't really work, as any given vertical has dozens of sub-categories and hundreds of potential applications and deployment scenarios," said Bubley.
Energy myth
The energy vertical is a case in point. "It covers everything from a gas station, to an offshore windfarm, a 1000km pipeline or an oil-futures trading floor in a financial district," said Bubley, whose post warns against the over simplification of the complexities of 5G's many uses. This is not a market that can be expressed on a Venn diagram, Bubley said. "The use of the hideous term solutioning should raise red flags about communications skills, as well as analytical methodology," said Bubley.