For the first time, five leagues covering 15 countries will compete in the Clash of Leagues.
Four years ago, the A1 Telekom Austria Group launched the first two major leagues, A1 Adria League and A1 eSports League Austria.
The A1 Gaming League in Bulgaria and the VOKA League in Belarus complete the A1 eSports leagues. Now they and the Swisscom Hero League will compete against each other in a new competition – the Clash of Leagues in 2021.
The best teams from the following leagues will compete in "the ultimate Brawl Stars showdown": A1 Adria League, A1 eSports League Austria, A1 Gaming League, Swisscom Hero League and VOKA League.
With their footprints, the five leagues cover a total target audience of more than 141 million people from 15 different countries and reach eSports fans across the CEE region.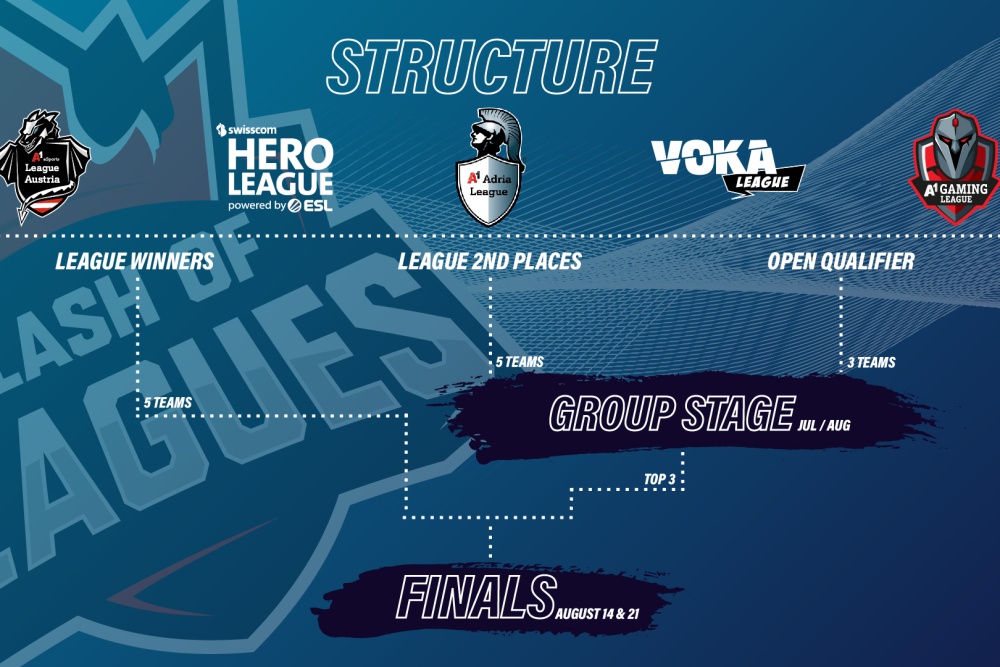 eSports has grown rapidly to become a key part of the global entertainment industry, boosted by the Corona pandemic lockdowns. The eSports Ecosystem Report of 2021 predicts it will be worth more than $1.5 billion (€1.26 billion) by 2023.
The top teams in the participating leagues will be determined shortly and will receive a place in the final on August 14 and 21.
More information here.