Sponsored: As we stand at the coalface of 5G and networks are modernising at pace, large-scale transformation brings with it a lot more data and a lot more complexity. What's new?
When it comes to rolling out a 5G core, we are looking at a complete re-architecting of how networks are operated and how services are provisioned from the bottom up. 5G represents a foundational reimagining of the entire telco business. This brings with it a great deal of uncertainty as well as a great deal of opportunity. Crucially, operators will need to adapt their business practices to embed new efficiencies and broaden their market strategies to capitalise on this investment and secure market share in 5G.
New 5G networks open up a world of possibility when it comes to new value creation, but operators are going to need to think outside the box of traditional data bundles and get brave. As consumer use cases will revolve around experience and gaming services in the first phase, attention is acutely focused on the potential of the enterprise and IoT segments to unlock the next big revenue gain. Operators have traditionally provided connectivity in B2B packaging with specific offerings customised for corporate connectivity requirements. However, enterprises are evolving fast and they need far more than just a reliable connection at a competitive rate.
Historically, telcos have been somewhat reticent to target new verticals due to limited domain knowledge and network inflexibility which made it difficult to develop novel services at scale for the demands of a parallel industry. With 5G, the decomposition of the network into discrete 5G functions allows for a nimbleness and responsiveness to network operations that we have not seen before. For the first time, network features can be exposed to enterprises for them to utilise specific network functionality without the need for the telco itself to sit in between and mediate the delivery of the service. With this in mind, B2B2X is set to be a lucrative market for operators over the next 3 to 5 years.
Creating value from data
Importantly, tapping into new revenue is just one side of the coin. As networks become more software-driven, they generate vastly greater amounts of data for operators to contend with. Add to this the complexity of managing 4G and 5G business in tandem, operators are increasingly looking to address operating costs in the immediate term. Hyperscalers are establishing a significant footprint across 5G ecosystems which is already delivering new efficiencies for operators. The virtualisation of network functions (NFV) allows operators to instantiate new services quickly and easily and retire them as needed. This ability to spin up and spin down network instances in an agile way means that network resources are efficiently and cost-effectively managed in real time.
That may be all well and good but what about when you have hundreds of these service instances operating in parallel? Manual intervention simply won't cut it anymore. The scale of the 5G operations landscape necessitates automation to succeed. The sheer magnitude of new devices coming online (estimated to reach 1000x) and the amount and variety of data generated means this complex ecosystem will require the assistance of AI driven analytics, orchestrations, and closed-loop assurances to meet SLA performance and reliability expectations.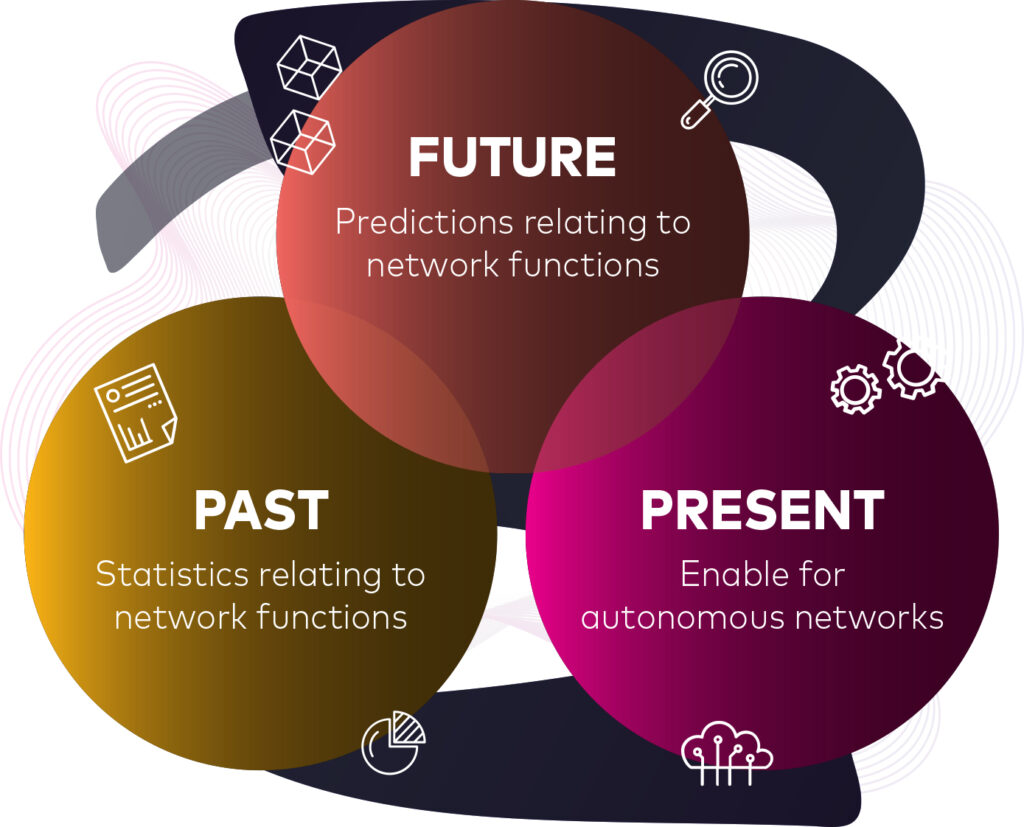 In March 2021, STL surveyed a focus group of customers to help us better understand the motivating factors behind key strategic investment decisions. The feedback pointed to a growing drive to ensure lean and efficient operational margins as the top reason for investing in automation. The need to reduce operating costs around service provision is key to stabilising the bottom line as operators continue to assess new revenue opportunities in the 5G ecosystem.
According to ABI Research, less than 2% of data generated is stored. Within that, less than 10% is analysed and applied. In other words, currently 98% of data produced is simply not being used. This shouldn't be tolerated as telcos are missing out on significant value in the intelligence lost when key data is dismissed in this way. When we introduce edge computing use cases, it is expected that 50% of the data generated at the edge will be processed locally for local decision-making, a trend that is expected to create a plethora of new revenue opportunities.
Real-world results
Amdocs has successfully deployed AI and automation for some time and through its NetOps/AIOps solution, has delivered some significant and exciting results for customers. For example, a large European operator leveraged the automated operations platform and realised a total of 454 improvements and €8.04 million in savings from applying AI to manage for their network operations. These improvements related to processes, proactive monitoring, DevOps, operational improvements, and functional solution improvements.
The key benefits are:
• total cost of ownership (TCO) fell due to lower call centre and business resource costs due to handling 22,000 abandon requests from the backend and 2,600 orders left in the system unattended, and reducing the number of manual interventions. Reducing time to invoice cut interest costs and realised revenue faster.
• Optimising revenue such as by recovering stuck records from third-party systems saving €5.2 million; optimising quarterly revenue €64,000 from configured processes; re-rating the call data record system (CDRS) by tickle feeding to avoid load; and 180 million CDRs rerated without any overload on the system.
• Reduced call handling costs and improved customer experience by proactively handling stuck orders, leading to a 19% drop in incidents in downstream systems. Proactive monitoring and automation improvements generated more than 300 incidences of self-healing.
5G represents a great uncertainty today as operators assess their next move and how to translate their current investments into hard value for the business. The underlying truth is that there will be a lot of trial and error over the coming few years as what use cases for what verticals create tangible wins. The one thing that is certain is that all of these use case permutations will require some level of automation to succeed. AI is no longer something that lives in labs played with as part of 'innovation incubator' projects, it is baked into the very fabric of the 5G network. Without AI and automation, 5G networks are limited in their potential and the value they can create. Let's turn it up to 11.
 
To learn more about how Amdocs Network solutions are making AI and automation possible, visit our website today.