Sponsored: 5G promises a fascinating future filled with what was sci-fi material mere decades ago. We're heading toward a greener, safer, and more connected world.
From autonomous vehicles gliding smoothly through smart cities to virtual and augmented reality reshaping the way we play and interact with the world around us – the possibilities are beyond exciting.
Progress, however, has been slow, particularly in Europe. Europe's fragmented market is, as always, a major hurdle. Between a pandemic, widespread stakeholder caution, and an acute lack of cooperation, commercial rollouts are lacking and industrial use cases continue to be relatively few and far between. And where commercial rollouts have taken place, the results have underwhelmed, falling short of the transformative promises of 5G. 
Time is running out. Unless Europe catches up to its Eastern and Western counterparts in deployment, the region runs the risk of becoming a mere exporter of infrastructure and equipment and a consumer of the solutions built abroad. 
There's an urgent need for broader and deeper collaboration between all stakeholders to accelerate 5G deployment in Europe. 
Nobody can foot the deployment bill alone
With billions spent in spectrum auctions and deployment costs that eclipse those of 4G, telcos are strapped for resources and looking to other stakeholders to participate in paying for 5G deployment. As some of the chief benefactors of 5G, businesses are expected to shoulder some of the costs, however, they are wary to invest on just a promise, given the minuscule numbers of tested use cases. 
EU money has also had little impact, despite sizable support for promoting the digital sovereignty of the region. Most governments are similarly ineffective, pocketing massive sums from auctions without hesitation and then lamenting the slow pace of deployment. 
As such, there's a strange loop bogging down deployment – everyone is waiting on someone else to pay for 5G. It's an issue that must be urgently recognized and a transparent roundtable between stakeholders culminating in an actionable roadmap is long overdue. 
Legal tech infrastructure – where is it? 
European protectionism paired with the lack of knowledge of local lawmakers about the needs of tech firms has created a suffocating legal framework that's far more restrictive than other regions and is delaying 5G growth. 
Progress is hampered by unclear spectrum renewal terms, narrowly designed policies inconsiderate of 5G's broader scope, overly regulated competition, and more.  
Widespread deployment and technological innovation won't matter if Europe cannot commercialize and put the technology to use. Adaptive legal tech infrastructure is needed for 5G to come to life. Beyond laws and (de)regulations, collaboration between law firms, tech companies, decision-makers, and other stakeholders is key in shaping a supportive policy ecosystem where innovations can blossom into practical solutions. 
Navigating new industrial waters
Telcos and network vendors used to broad consumer deployment struggle with specific private industry case applications. While traditionally telcos have, at least in part, lead the charge for everything mobile communications, 5G's private-industry-first reality is demanding a new facet of expertise not necessarily found in the telco's arsenal. 
For instance, Air France in partnership with their vendor of choice sought to launch private LTE networks, upgradeable to 5G, at three Paris airports. However, it became apparent early on that expertise in building national public cellular networks does not necessarily translate to fine-tuning unique bespoke private solutions. 
With bespoke industry solutions spearheading 5G adoption, experts in private solution development and implementation are catapulted from the back scenes of 4G to center stage for 5G, requiring another chair at an already saturated top player roundtable. 
One for all, all for one
Some European nations are going into their second year of commercial 5G deployment, whereas others will close out 2020 without 5G. 5G development in the region will be far less potent if this fragmentation isn't resolved. It's important to have all players on-board not only for maximum market impact but also for customer experience and viability of cross-border solutions. Autonomous vehicles quickly lose a large part of their appeal if they're nation-locked. 
The European Commission has called on its members to come together in developing a united approach for the rollout of 5G networks, including establishing cross-border coordination for spectrum allocation in order to facilitate innovative and secure interoperable solutions.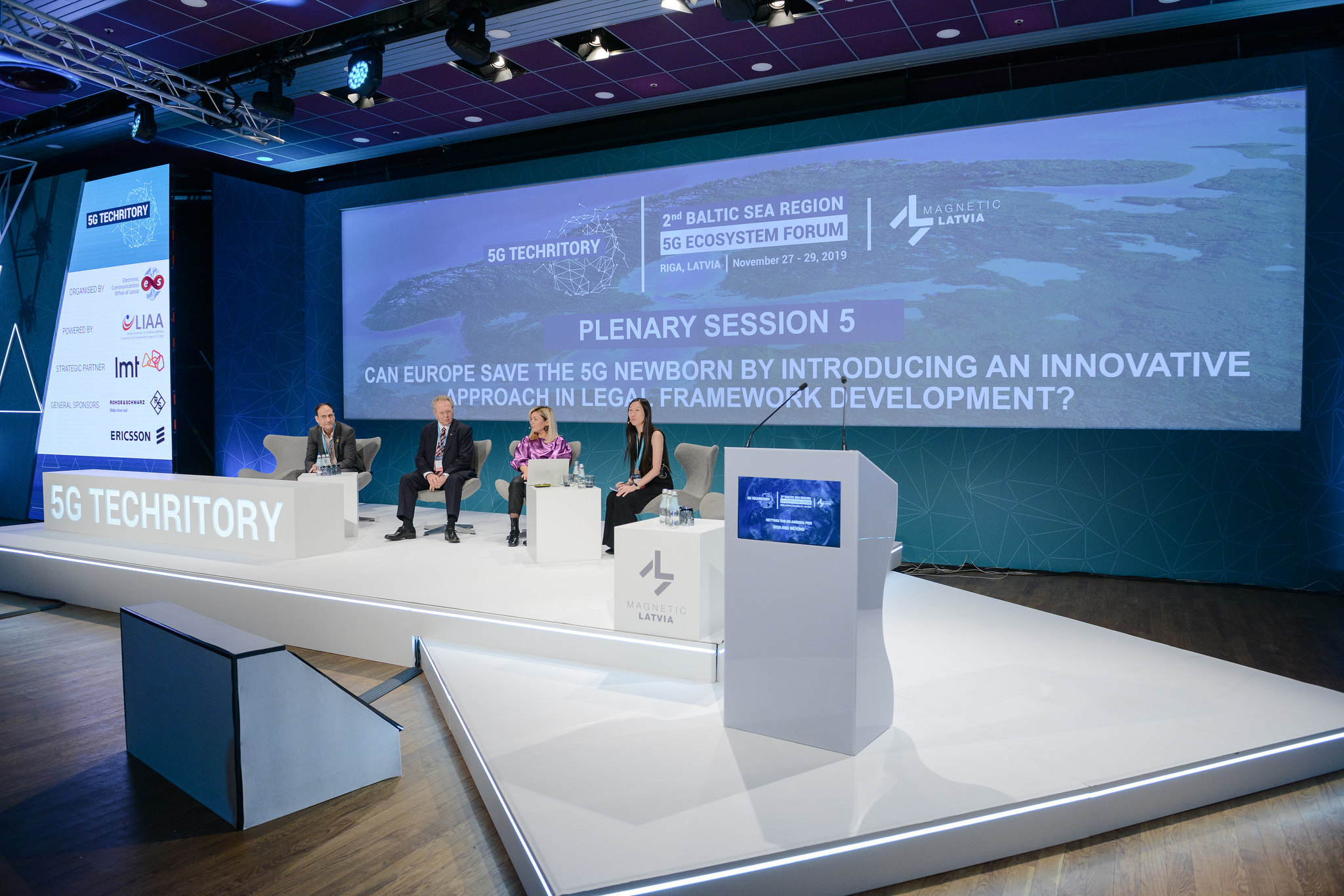 Time to dig deeper
We're only scratching the surface – the sheer scale of the collaborative effort required for Europe and its members to achieve their 5G ambitions is extraordinary. But it's not unmanageable. 
The 5G Techritory forum returns for the third year in a row, albeit virtually, bringing together the world's top 5G players to set up the 5G agenda in the Baltic Sea Region and beyond. The 2-day event will take place on November 11-12, 2020, across 4 virtual stages and will gather over 120 senior-level speakers from Europe, Asia, and the USA.
5G Techitory will feature speakers from Nokia, Ericsson, Huawei, Qualcomm, Samsung, Air France, DOCOMO, AT&T, among others. Confirmed participants include the International Telecommunication Union (ITU), the Global mobile Suppliers Association (GSA), the 5G Infrastructure Association (5G-IA), and other influential organizations. 
"It is great that there is such a platform as Techritory, that gives an opportunity for the leading tech companies to meet and have a conversation on the topic we all are actually eager to speak and exchange the views on – technology and 5G in particular. During the event we look forward to sharing our experiences and exchanging our visions that would contribute to building a better community." 

Kenneth Fredriksen, Executive Vice President,

CEE & Nordic region, Huawei
Participants also include 5G experts, as well as city and state representatives from Germany, Italy, UK, Japan, Finland, Sweden, Norway, Latvia, and more. 
Topics in this year's spotlight:
What the 1st year of 5G has looked like for mobile operators, vendors, and chip designers, and why some regions are faster to deploy 5G than others?

5G national strategies: spectrum, deployment, and adoption. What are the main differences between "5G-friendly" countries and those lagging behind?

5G investments and funding: who will pay for 5G?

How 5G networks can empower vertical industries: from airports and railways to drones and cities, and everything in between

Accelerating 5G deployment in Europe: what European stakeholders need to do to secure their place as 5G leaders?
To attend, you must register for the event here. Only registered and confirmed attendees will be granted access to the conferencing platform. The event itself is free of charge.
Author Bio: Neils Kalnins is the Director of 5G Techritory – the annual 5G ecosystem forum. He's also the Director of Development and Custom Management at the Electronic Communications Office of Latvia – an organization that regulates the telecommunications sector in the country.